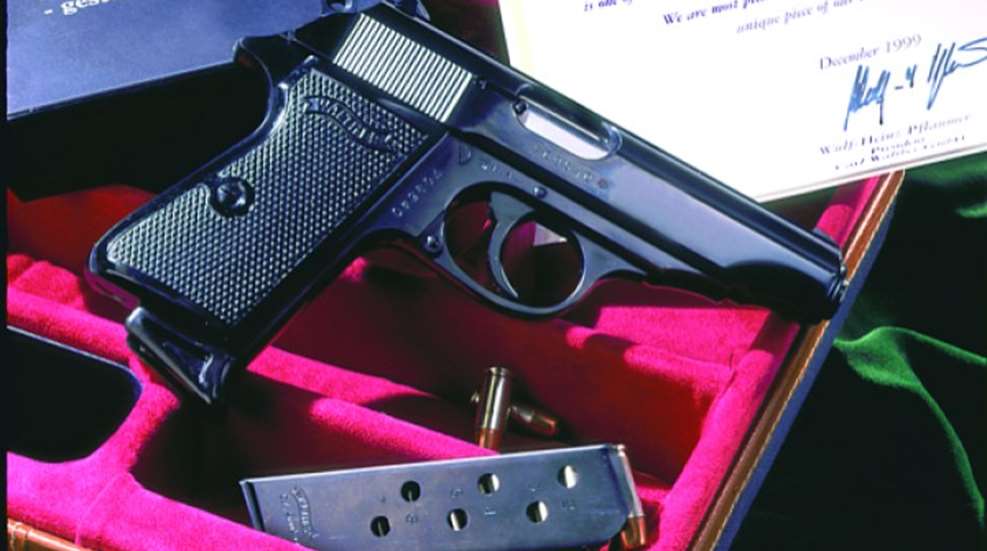 Here at NRA Family, we're just a little bit fascinated by movie guns! Whether Hollywood gets gun handling right or hilariously wrong, we do love observing firearms engineering as displayed on the silver screen. Naturally, one of the most famous "movie guns" is the Walther PP, used by Sean Connery in his first Bond movie, Dr. No. That gun was recently auctioned by Julien's Auctions in Beverly Hills for over a quarter of a million dollars.
Here's a fun bit of movie trivia: In the film, "M" (Bernard Lee) introduced the gun as Walther PPK. It wasn't; it was actually the Walther PP, a precursor to the PPK.

In 1929 Carl Walther introduced the Walther PP ("Polizei Pistol," which works out fine in English if you pronounce it out loud), to the public. Walther mainly manufactured the PP in caliber 7.65MM (.32 ACP). It was far ahead of its time in terms of design and ergonomics, and thus Walther's first breakout success. Since then, approximately one million Walther PPs have been produced.
What's the difference between the PP and the PPK? Well, in addition to the latter being the "headline gun" for future 007s, it was Walther's refinement on the PP. The acronym stands for Polizeipistole Kriminal (which also works out pretty well in English if you pronounce it out loud). Walther introduced it in 1931, and since then over half a million PPKs have been manufactured...and, of course, become the standard equipment of many Bond heroes.
Because of its unique silhouette and rounded-off design, many gun enthusiasts consider this the most beautiful pistol ever built. Reliable and iconic, it's no wonder that this special example that accompanied Sean Connery's bond through his many adventures sold for 256,000.