by
posted on May 19, 2014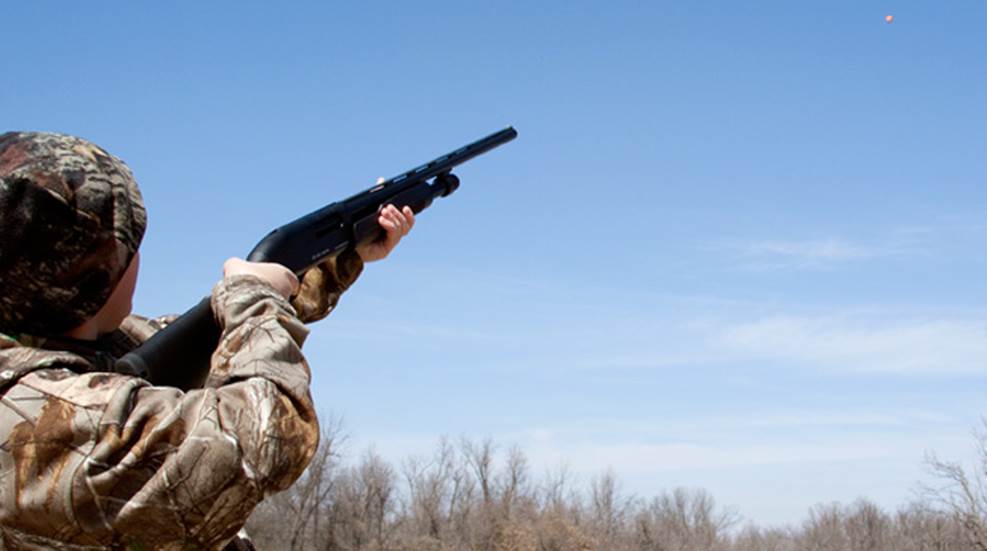 "Wow!" said Brandon, the 12-year-old boy we asked to test the new CZ 620 youth model shotgun when he saw the gun he'd soon be shooting. "It's in black. Cool."
Brandon had just attended a shotgun clinic earlier in the day at the Missouri Department of Conservation's Andy Dalton Shooting Range, so he had some time on clays already. Therefore, armed with knowledge from various clinics and from actual field experience with his dad, grandfather and aunt who hunt, he proceeded to learn the procedure for loading and firing this basic shotgun very quickly. However, because of the gun's basic design, it serves as a perfect introduction to shotgunning for youth or small adults who may not be acquainted with, and who are ready to learn these skills-without the frills.
Brandon quickly busted a few more clays with the CZ. Using a lightweight design, CZ makes this pump model specifically for youth and smaller adults, with a reduced length, synthetic buttstock and 24-inch barrel. It shoots 2¾  or 3-inch, 20-gauge shells. The gun comes with a threaded barrel that accepts three standard chokes, which come with the gun.
Brandon showed no problems operating the pump action on this new and out-of-the-box gun. "It's got an even balance and is easy to pump. The trigger doesn't have a lot of creep on it, and it was easy to load," said Brandon. "I definitely would carry this gun upland hunting with my dad," he added.
Company History
Ceska Zbrojovka manufactures firearms in Uhersky Brod, a city in the Czech Republic. Translated as "Czech Weapons Factory," this company has been making firearms since 1936. Its subsidiary in the United States, CZ-USA, imports, distributes and services warranty work out of Kansas City, Kan. The company is renowned for its rifles, pistols and shotguns and makes firearms for sporting and hunting purposes, along with military and law-enforcement uses. Its shotguns are manufactured in the small town of Huglu, Turkey.
Function and features
CZ-USA President Alice Poluchova introduced the CZ 620 youth model in a catalog foreword for 2014: "With thoughts of family and friends in mind, I'm proud to introduce a number of firearms that open the door for loved ones to come into the shooting sports. ...  Last but not least is the 620 Youth, an affordable 20-gauge pump sized for smaller shooters."
Specifications:
SKU                                                                06550
Ammunition                                                    20 gauge
Magazine Capacity                                           4
Chambered for shells up to                               3 inches
Weight                                                            5.2 pounds
Barrel length                                                   24 inches
Length of pull                                                  12.75 inches
Fore-end                                                         Extended
Chokes                                                            IC, M, F
Stock type                                                       Synthetic
Sights                                                              Brass bead
Safety                                                              Crossbolt
MRSP                                                             $349
Range Time
I tested this gun at 30 yards, using the improved cylinder choke and shooting a standard target load (SUPER-TARGET ) by Winchester in 2¾-inch shells with a 7½ shot. The pattern fell evenly throughout all four quadrants.
Frankly, for a basic shotgun, this one checks out in all the right boxes:
1. Well-balanced
2. Lightweight
3. Easy to swing
4. Simple to load
5. Easy-to-manipulate standard safety feature
6. Comes with swivel sling rings
Visit CZ online
Photo courtesy Jason Baird