by
posted on October 15, 2017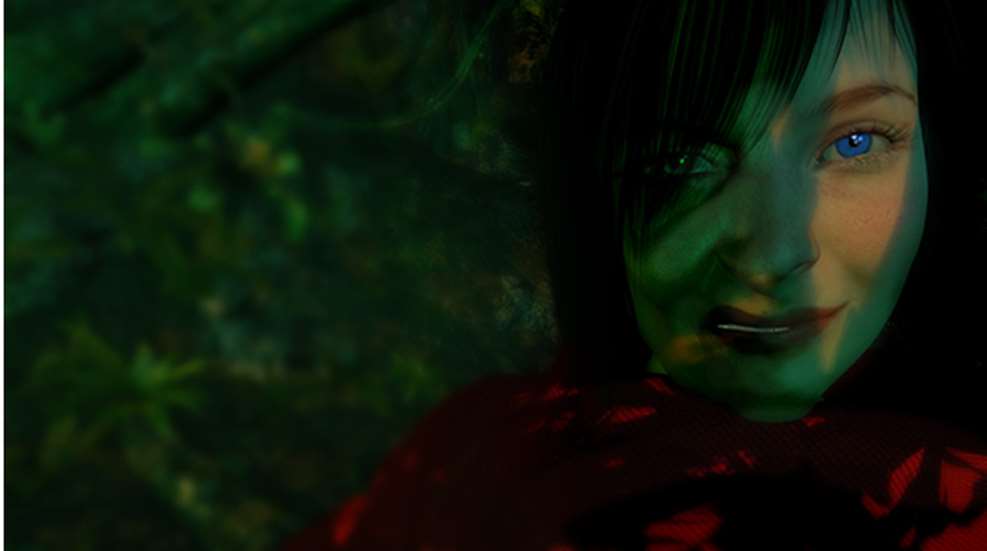 I was ten years old when we buried my little brother, Teddy.
"Don't you dare die before us, son. We'd have nothing left to live for," my dad said as he choked back tears. It was the grief talking, I knew that. But I couldn't stand the thought of my parents burying me like they did Teddy.
It was then I saw her. Amongst the other mourners stood a tall, pale woman with midnight black hair and electric blue eyes. She looked older than my mother but as dirt was shoveled onto Teddy's coffin, years began to peel away from her face. She looked almost the same age as my next-door-neighbor who just got her driver's license. While everyone was dressed in black, she was wrapped in a coat the color of blood fresh from a cut.
The second I made eye contact with her, she disappeared.
When I was fourteen, Dad took me along to his and Uncle Victor's deer camp. I was so excited, I had been looking forward to this since I got my first deer rifle the Christmas the year before.
We split up three ways and synchronized our watches. We weren't to come back to the camp until five o'clock. Dad made me sit against the thick trunk of an oak and as I waited, I started thinking of Teddy and how he would have loved to have been here with us. He would have just celebrated his tenth birthday.
I snapped out of my daydream when I heard a rustling from behind me. My heart pounded, thinking I was going to drop a deer before anyone else that day. I grabbed my rifle and slowly peeked around the tree trunk.
There she was, in the same lush red coat, only that time she looked old enough to be my grandmother. Traces of black wove through her gray hair, her back hunched, and her face saggy with wrinkles.
"Hello, dear."
"Are you some kind of witch?" I asked.
"No dear, I'm not," she said.
"Who are you, then?"
"Come with me," she begged with an outstretched arm.
We walked through the woods, further and further away from where my dad and uncle were waiting to take a prize buck.
"Where are we going?"
"Your Uncle Victor, he never liked snakes, did he? Your Aunt Ruby, absolutely terrified of flying. Cousin Lily still doesn't like clowns, your poor parents afraid of losing their only living child and you, sweet boy, scared of your parents having to bury you. Perfectly understandable, it's against nature, honestly." A shred of warmth grazed across her face as she spoke.
"How do you know all of this?"
"Do you hear that? Let's sit." She stopped suddenly just before we reached a clearing. We could hear children shrieking.
There was a large family no more than 100 yards from us. A boy was taunting a little girl with a jar full of spiders and a group of teenagers were taking turns climbing up trees, trying to outdo each other with how high they could go. As one girl climbed, her gaze went up and down the length of the tree as her legs began to tremble.
I turned towards the woman, her arm still curled around mine. She threw her head back, eyes closed, as if satisfying an intense hunger. Her body uncurled, loose skin began to tighten, her gray hair melted into thick, glossy strands of onyx.
She took a deep breath, opened her eyes and playfully pinched my chin. "You kids keep me young."
Illustration by American Rifleman Associate Art Director David Labrozzi
Want to read some more of our spooky campfire stories? They're here and here and here and here and here.