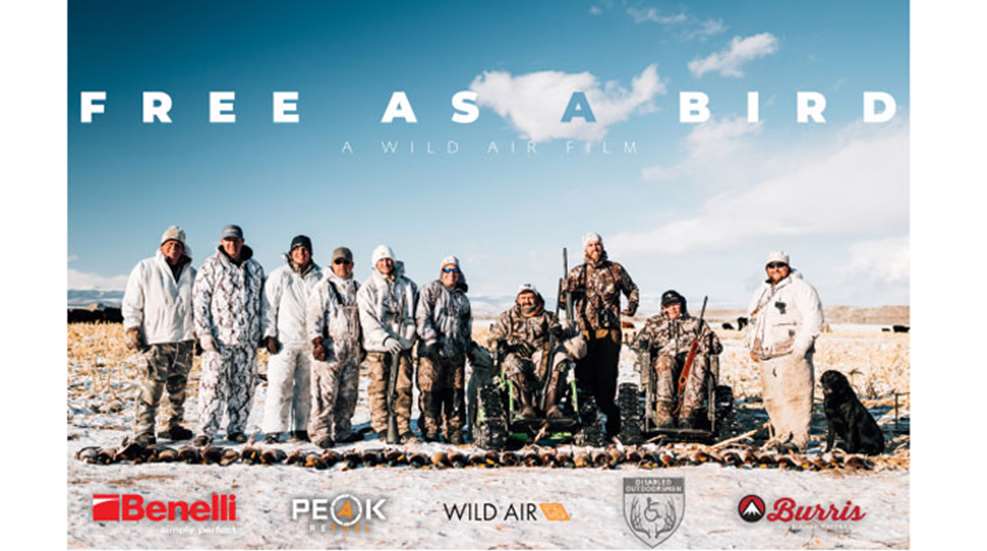 As the group of avid hunters arrayed themselves into an A-frame blind in a Utah stubble field, their Benelli Super Black Eagle 3s at the ready, their hopes for limiting out on ducks were matched only by the determination of their friends at Disabled Outdoorsmen USA to ensure they had the best possible time afield that day. Disabled Outdoorsmen was founded by a man named Weston Jenkins, who found inspiration in his his cousin T.J. duPerier, an avid hunter who refuses to give up despite his muscular dystrophy diagnosis. Over the years, as Jenkins helped duPerier find ways to adapt, he realized that what was needed was a group to help others who face similar challenges.

Jenkins' vision is shared by many, not least among them Sidney Smith, a member of Disabled Outdoorsmen's Utah chapter. This morning's duck hunt was the culmination of a lot of hard work...not to mention a valuable assist from Benelli USA. 

"I'm not getting paid to do this and some of the money comes from our pockets," said Smith. "Having companies join in makes it possible for us to do what we love and that's to help people." In addition to donating funds, Benelli provided Disabled Outdoorsmen USA with Super Black Eagle 3 shotguns to use on their latest duck hunt, which was filmed by Wild Air Films and can be viewed here.

"It brings great joy to take these guys who have these impairments out so they can get away from their situations," said Smith. "It's kind of put on the back burner. The focus is harvesting that animal and getting to enjoy the outdoors. In some cases it is their first time so it is exciting to share someone's experience to do something they have never done before."
Want to help out, too? Disabled Outdoorsmen USA also raises funds by selling merchandise through their website. Individuals who wish to support the group or are interested in helping the group can contact the group via social media or at their website, www.disabledoutdoorsmen.com.