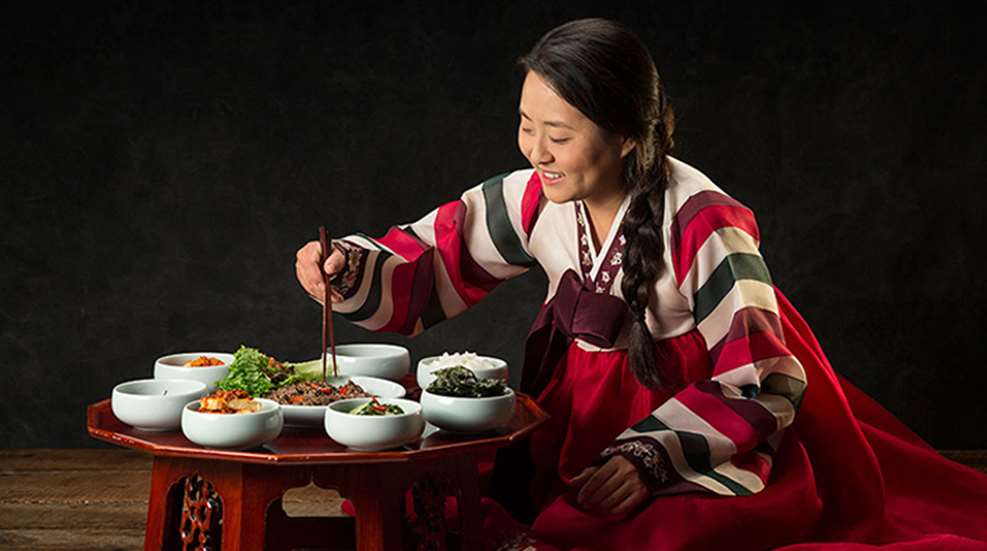 In December 2014, I experienced my first whitetail deer hunt on Maryland's Eastern Shore. It was the final day of shotgun season, and the sun was about to disappear. Just as the last bit of daylight gave way to the night, a group of deer appeared and I was able to take my first doe. Our guide at Schrader's Outdoors, David Crist, took the doe to Tuckahoe River Deer Processing. I requested that my deer be processed into steaks, ground venison and sausage.
After Christmas, I received a message that my deer was butchered and ready to be picked up!  Tuckahoe River Deer Processing is part of the Tribbett Family Farm, which includes crops, soil and gravel fields, and approximately 240,000 chickens. When my friend (who had been my hunting partner) and I arrived, my meat was in an enormous freezer and divided into two large paper bags. The meat was vacuum sealed into 1-pound packages.
While my friend and I were driving back from picking up meat, we talked about various ways we could cook and incorporate venison into our meals. With my Korean heritage, an obvious choice was bulgogi (pul-go-gi). Bulgogi is marinated, sliced beef that is grilled over fire, or a stovetop frying pan. Korean cooking also uses the bulgogi concept with pork (typically spicy) or even chicken. I, however, would use venison.
Some of the foundational Korean flavors are built from soy sauce, garlic, ginger, green onions, and sesame oil.  Gochujahng (go-chew-jang) is a hot pepper paste that is frequently added to create spicy dishes and soups. I created my bulgogi marinade using:
3 crushed garlic cloves
1 teaspoon minced ginger
1 chopped scallion
1 small chopped onion
1 sliced carrot (diagonal)
1/4 cup soy sauce
1/4 cup sugar
1/4 cup sesame oil
1/2 teaspoon black pepper
1/4 cup of water
1 teaspoon honey (optional)
1/2 cup crushed Korean pear (optional)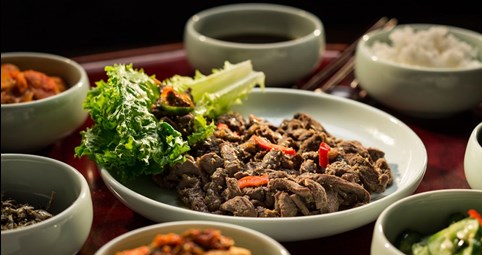 Next, I defrosted a 1-pound venison steak package and thinly sliced the venison. I hand-mixed the venison with my marinade and let the meat soak. Ideally, the meat should marinate for a minimum for three hours, but it's best marinated overnight. After my marinade saturated the venison, I cooked it on the stove for about 5 to 10 minutes on high heat. (How long you'll want to cook it depends on how thinly you sliced the meat; it should be just cooked through.)
You can serve the bulgogi with steamed rice and a salad…or with a variety of kimchee (kim-chee) and other Korean pickled vegetables.  The traditional way to eat bulgogi is to hold a fresh lettuce leaf in your hand, add some bulgogi, maybe a spoonful of rice, and a small amount of gochujahng. Fold the lettuce into a tiny taco, place the delectable lettuce wrap into your mouth and enjoy! By the way, I am a Korean foodie, and my happiest moments take place with a pair of chopsticks and bulgogi in my mouth.
Another fun bulgogi benefit is that it is used as a component in many other Korean dishes such as bibimbap (pi-bim-bap) or japchae (chap-chey). Both dishes combine bulgogi and sautéed vegetables with either rice or glass noodles. Better it should go to the waist than to waste, I say!