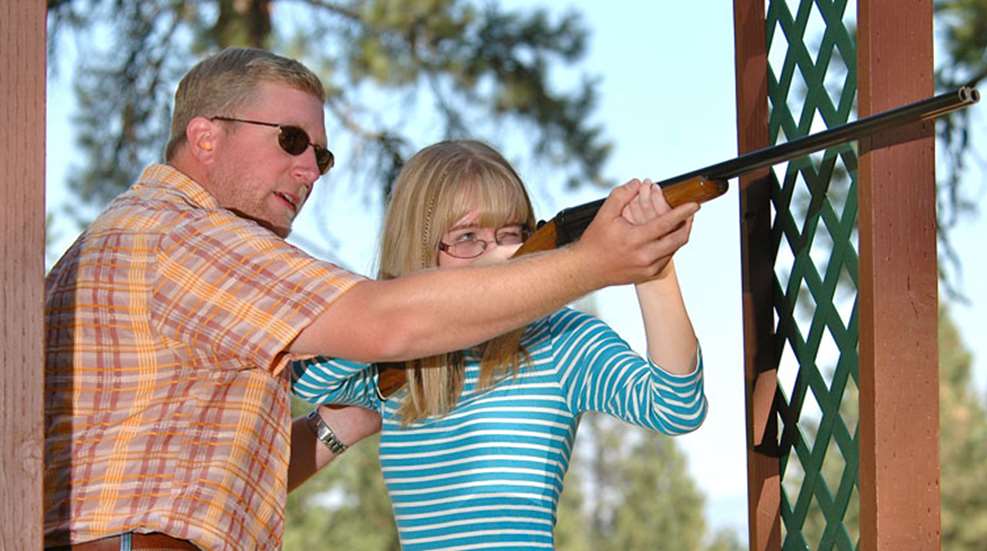 The end of winter marks the final chapter of hunting season, and for many hunters that means their firearms are banished to the gun safe until the following autumn. Taking a hiatus from shooting for that length of time can dull your skills, so it's important to keep practicing after the season ends. Here are five great ways to stay on top of your game this spring and summer.
1. Attend a Camp:
The NRA offers a number of National Junior Shooting Camps around the country, so this is a great place to meet other young shooters and improve your skills. Highly qualified instructors are available to ensure that every camp attendee has a safe, successful experience, and if you shoot well you may even qualify for the Intermediate Junior Shooting Camps at Camp Perry in Ohio. Regardless of your skill level, you'll learn new techniques and the time on the range will help you prepare for hunting season the following fall. For parents, NRA, USA Shooting and 4-H camps are a great place to volunteer to help instruct the next generation of hunters and shooters. www.youth.nra.org
2. Build a Range:
If you have land available, why not build your own shooting range? You don't need a bunch of property, just a safe place to shoot where you're in compliance with local laws and regulations. I have an air rifle range in my backyard, and that's where I practice skills like developing proper form, maintaining sight picture and trigger control, all skills that will help you when hunting season rolls around. Best of all, shooting BB and pellet rifles is an affordable way to practice close to home.
3. Break Some Clays:
The National Sporting Clays Association and National Skeet Shooting Association (NSCA and NSSA, respectively) maintain a list of clays courses around the country, and it's a safe bet that there's a shooting range close to your home. Both of these events will help you improve your wingshooting skills so you'll be ready when dove season rolls around in September. Plus, you'll meet other shooters and you'll pick up some great tips on how to become a more effective shotgun shooter. 
4. Hunt Predators and Varmints:
Many states offer year-round seasons on species like coyotes, crows, prairie dogs and woodchucks, and this is a great way to practice your shooting and hunting abilities during the off-season. In addition, these animals often cause serious problems for landowners and many farmers are more than happy to have you help control varmint and predator populations. So break out your camo, your calls and your hunting rifle and practice setting up on these wary animals. 
5. Design a 4-H Project:
4-H Shooting Sports have become very popular over the last decade, and developing your own shooting-related 4-H project is a great way to stay involved with firearms during the spring and summer months. No matter whether you shoot rifle, pistol, air gun or muzzleloader, you can join a local club and present your work at county and state fairs. It's a great way to stay connected and improve your shooting skills in the process.