by
posted on October 14, 2021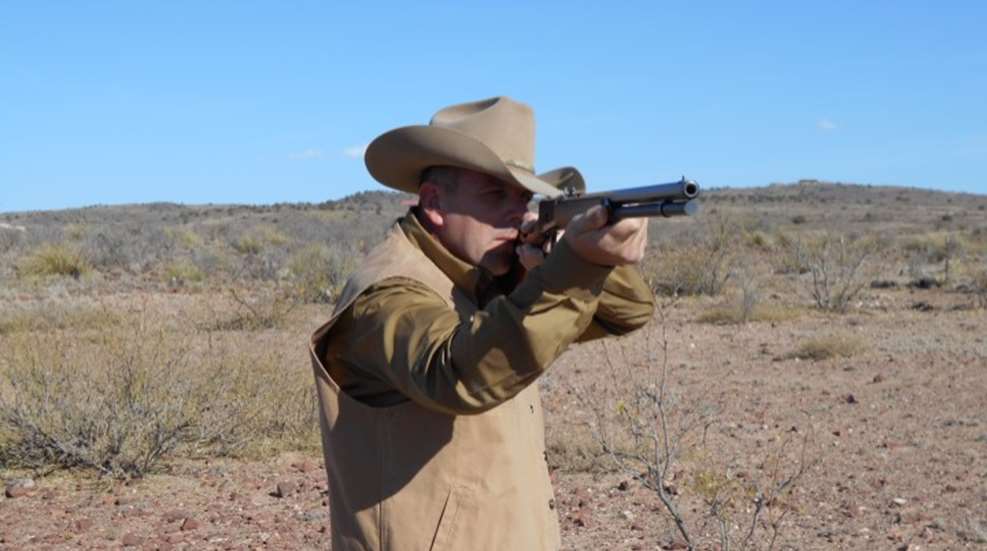 Recently I was talking with friends while we anxiously awaited the opening of pronghorn season. Our conversation came around to lever-action rifles and I announced my fondness for them. My amigo Kelly Grahmann admitted that he did not own a lever gun and asked me to convince him as to why he needed one. Maybe you need some convincing, too. So, here we go…
1. American by Design
The lever-action is uniquely American. The first U.S. designed lever-action was actually a handgun developed by a couple of guys named Horace Smith and Daniel Wesson, called the Volcanic. The duo later went on to become icons in the handgun world. The Volcanic morphed into a rifle but was not overly successful. However, the idea was, and a shirt maker named Oliver Winchester invested in the Volcanic Repeating Arms company, envisioning a market for the lever-action rifle. The vision of Winchester and a man named Benjamin Tyler Henry brought us the first practical lever gun in 1860, now known as "The Henry." Later, gun genius John Browning designed a variety of upgrades and innovations to bring us many of the lever-action rifles we are so familiar with today. 
2. Cowboy Cool
Every red-blooded American has a little cowboy in them, it's who we are. What better way to express this heritage than shouldering a good lever-action in the spirit of such noted patriots as Teddy Roosevelt and John Wayne?
3. Personal Defense
The lever-action carbine is a perfect platform for a defense longarm. While AR-style rifles are extremely popular and effective, a good lever gun is a strong candidate for a personal defense rifle. One game warden I know has a slick lever gun with a suppressor and is very impressed with its performance. I know several lawmen who routinely carry lever-actions in their patrol vehicles as their primary long gun. Sheriff Jim Wilson has a short-barreled Browning B-92 in .44 Remington Magnum that he used while patrolling remote west Texas. Periodically I try trading him out of it (no luck to date)!
4. They're Handy
Many lever-action rifles, especially in carbine configuration, are extremely compact. Sixteen-inch-barreled carbines chambered in handgun cartridges such as .357 Magnum, .44 Remington Magnum and .45 Colt are excellent choices. Magazine capacity for lever guns in handgun cartridge chamberings runs from eight to 12 rounds, depending of which configuration you choose, offering sufficient round capacity for any task at hand. Mag capacities for rifle cartridges usually range from four to eight rounds depending on barrel and magazine length.
5. Great for Real Hunting
Chambered in hard-hitting cartridges such as the .45-70 Govt., .348 Win., 500 S&W and the ageless .30-30 Winchester, just to name a few, the lever-action provides substantial knock-down power at its intended ranges. Don't believe it? Ask my friend Richard Mann, who has taken two ornery Cape buffalo with Marlin rifles in .45-70 Gov't. Want to spice-up your hunting experience? Take a lever-action rifle to the field. The fast-cycling lever gun also offers rapid follow-up shots if needed. Furthermore, combining old-school hunting technique (getting as close as possible to your quarry) with such a gun can lead to a truly exciting and memorable hunt.
Also, many companies offer smaller versions of their big-bore lever-actions in .22 long rifle as well, allowing for cheap practice and plinking with the same action as your hunting and/or defense rifle.
No matter what job is thrust upon the lever-action rifle; hunting, competition or personal defense, it is undeniably up to the task. I cannot think of a better way to celebrate our heritage than embracing the American-designed lever-action. They are proven, practical, effective, and extremely cowboy cool!