by
posted on September 22, 2015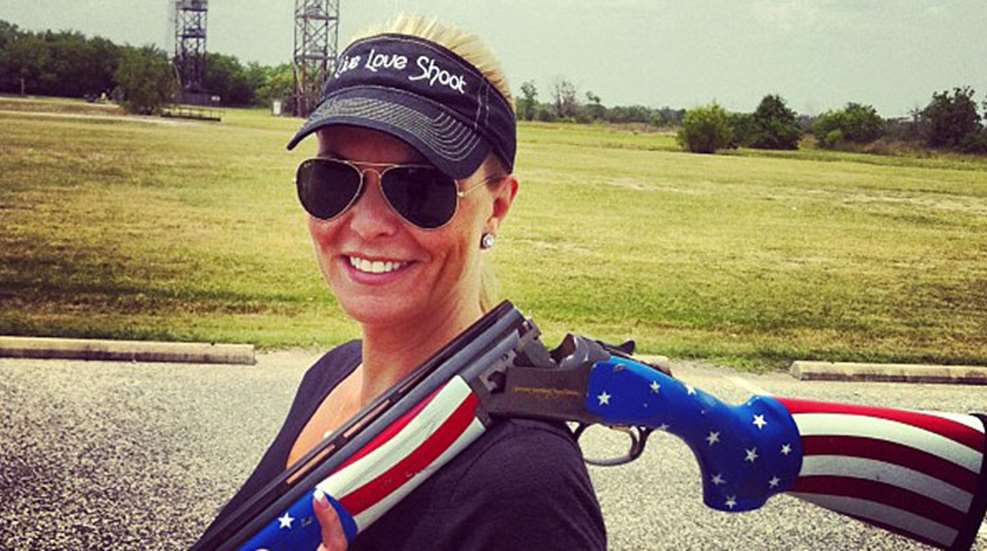 If you've been reading NRA Family, then you probably already know about the Remington Great Americans Shoot, a yearly event that directly benefits the Special Forces Charitable Trust and other military nonprofits. (If not, get the full scoop by clicking here!) The yearly event, which is due to take place this coming Saturday, September 26, raised 1.2 million dollars in 2015...and this year it looks like the previous record might just get shattered as thoroughly as a clay pigeon. This year, we were lucky enough to sit down with Nicole Ferrata, a shooter and top fundraiser with Team The Good Guns. Here are some of her thoughts about the shooting sports, the Remington Great Americans Shoot, and what you can do to boost the success of this wonderful charity.

       NRA Family: How were you first introduced to shooting?

 

Nicole Ferrata: I was asked to help with logistics of putting together The Charleston Heston Celebrity Shoot with the NRA in the 90's...someone was short on a squad, and I was asked to fill in. My love of shotgunning began, and it is still going strong. My love of shooting has taken me around the globe.
      NRA Family: Do you have a particular discipline that's your favorite (smallbore, high-power, sporting clays, etc.)?

Nicole Ferrata: My first love is sporting clays, but I shoot carbine and pistols as well. I am deeply connected with the Italian gunmakers and I am simply in love with all things shotguns—the mechanics, how they are made and the wood they use. In fact, I took a recent "bucket list" trip to Gardone Val Trompia, Italy to tour the gun makers. My family has rich history with the Zoli family, who produce incredibly beautiful and well-balanced shotguns...I personally own and shoot one that is my pride and joy.
      NRA Family: How did you first find out about the Remington Great Americans Shoot?
 
I was asked to shoot in one of Mike Reynolds'  (the founder of RGAS) charity events in Austin, Texas in 2012, and I loved using my skill set to help important causes. Mike said he wanted to give back in a really big way to those that give the ultimate sacrifice to keep us safe from harm. He just kept talking about it and true to form, it came to life! Mike's vision was that he wanted it to be the biggest money raising event of its kind ever to help our troops...and it most certainly has been. This year it moved to Houston from Austin and since I moved here a few years ago...I just had to help it grow. The SFCT has become a very important part of my life.
      NRA Family: What has been your most inspiring experience participating in this charity event?

There are two things that stand out to me: The first was meeting Major Ivan Castro, an active-duty Special Forces soldier who happens to be blind. He shot 13 out of 20 clays at last year's event and it bought the house down...we were all in tears. It was spectacular, motivating and most of all it was what made me want to do more and keep going for the SFCT. The second was the actual fundraising piece... what I realized was that people wanted a way to say "thank you." And what better way than donating to this event? I find myself talking about the SFCT all the time, and people just want to help.
      NRA Family: How can our readers support you and the shoot?
They can go to my page or the Special Forces Charitable Trust page and donate... it helps them in so many ways. They are deployed for so long, it just affects their entire family. The money raised at this event makes the lives of the families better while their loved ones are away fighting for our safety and our freedom...it's simply a no-brainer.