by
posted on April 6, 2021
There are millions more gun owners in America than there were this time last year, and the majority of those first-time gun buyers ventured into a gun shop with one goal in mind: finding a compact carry pistol that's well-suited for personal protection. For these new buyers (and experienced gun owners as well) the new crop of microcompact, optics-ready 9mm pistols seems to be the best self-defense handgun option ever to hit the market.
New microcompact 9mms are being offered by several gun manufacturers, but all these guns share similar specifications. As the name suggests, they're all very small and easy to conceal, with barrels roughly 3 inches in length, overall lengths around 6 inches, and widths around an inch. But these guns all offer a magazine capacity of 10 rounds or more, which is considerably more rounds on-tap than traditional single-stack subcompact 9mms. And they are all cut to accept reflex sights.
There are plenty of carry guns from which to choose, so what makes this new generation on microcompacts so appealing? Simply put, they offer more rounds while maintaining a small, easy-to-carry footprint...and they make it easy to add an optic to your firearm if you choose to do so. That makes micro 9s practical and better-suited for personal defense than many competing guns, so it's easy to see why this new crop of micro 9s is so popular.
In the market for a new self-defense handgun? Here's a look at five of the best microcompact 9mms available today.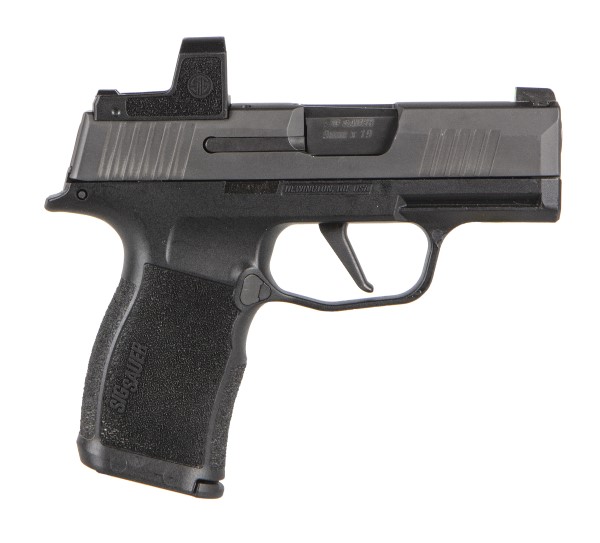 1. SIG Sauer's P365X ROMEOZero
SIG's P365 has pretty much served as the blueprint for the modern micro 9, and the new P365X ROMEOZero model offers all the features buyers love about the P365 (the best-selling gun in America, by the way) in a new, red dot-equipped package. The P365X comes with the X-Series flat front trigger and grip module that holds 12 rounds, impressive for a gun that measures 6 inches long and weighs 18 ounces. The ergonomics and control layout and the included ROMEOZero 3 MOA red dot sight is an ideal optic for concealed carry. MSRP: $829.99; SIGSauer.com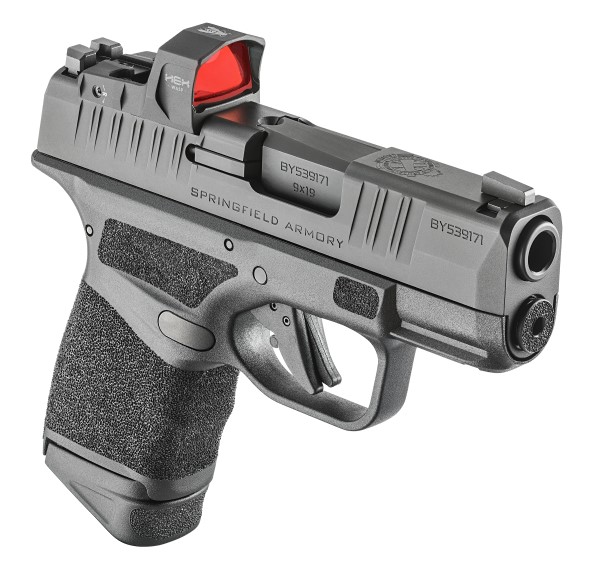 2. Springfield Hellcat OSP
Springfield's Hellcat OSP is similar in size to the SIG: With its 3-inch barrel, the Hellcat OSP measures 6 inches long and weighs 17.9 ounces, which is nearly identical to the P365. But since it comes with 11- and 13-round magazines, the Springfield beats the SIG in terms of overall capacity. The Hellcat comes with perhaps the best sights in the microcompact category and Springfield's Adaptive Grip Texture. The Hellcat OSP's slide accepts several compact red dot optics including Springfield's own HEX Wasp, and the all-new Hellcat RDP version comes with a HEX Wasp optic installed and a threaded muzzle with Springfield's new Self Indexing Compensator. MSRP: $599 (Hellcat OSP), $899 (Hellcat RDP); Springfield-Armory.com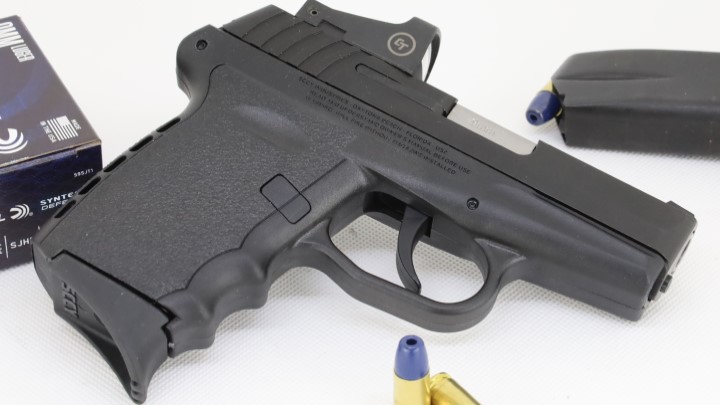 3. SCCY CPX-1/2 RD
The SCCY CPX 1 (manual safety) and CPX 2 (no manual safety) RD pistols differ from other guns on this list in that they are double-action-only (DAO), hammer-fired 9mms and not striker-fired guns. CPX pistols feature heat-treated stainless-steel slides and billet aluminum frames; magazine capacity is 10 rounds. The SCCY sports a 3.1-inch barrel and weighs 17.5 ounces unloaded, which is similar to other guns on this list. It comes standard with a Crimson Trace 3.5 MOA red dot installed, and while the SCCY isn't as refined as the P365X and Hellcat, it's certainly a tremendous value. You get the gun and the optic together for less than $350, which is a bargain. Additionally, the Crimson Trace red dot sight has a battery life of 20,000 hours. MSRP: $339 (CPX-2 RD), $349 (CPX-1 RD); SCCY.com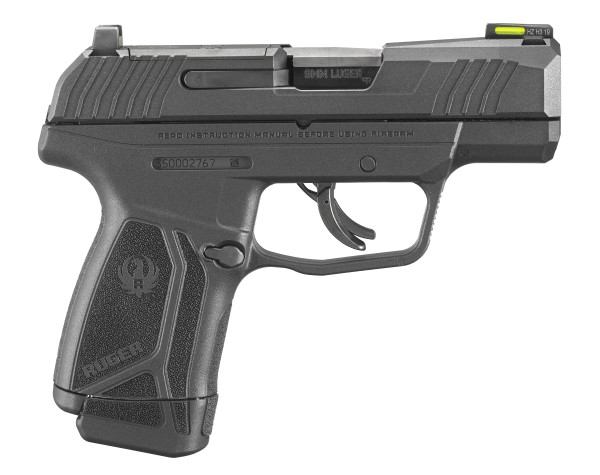 4. Ruger MAX-9 
Ruger's MAX-9 is a new player in the microcompact market, but it is already poised to take a leading position in the class. By now the MAX-9's specs—3.2-inch barrel, 6 inches overall with a width of roughly 1 inch and an unloaded weight of around 18 ounces—should sound familiar since they virtually define this class of firearm. The Ruger comes with your choice of either 10- or 12-round metal magazines. The Standard model comes with a manual safety, the Pro Model without one, and Ruger offers a bunch of optics and holsters to fit this gun on their website. The 12-round magazines offers respectable grip space for a subcompact, and the MAX-9 I tested functioned flawlessly. These pistols are also a great value. MSRP $499; Ruger.com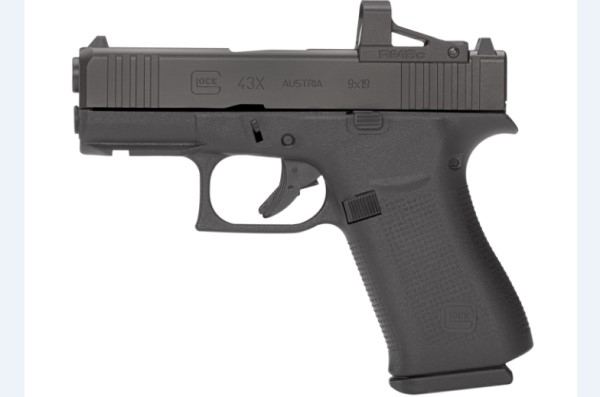 5. GLOCK G43X MOS 
The GLOCK G43X MOS, part of the company's new Slimline Series, holds 10 rounds of 9mm ammunition and is similar in size to the other guns here but is about a half inch taller and about .3 inches longer than the other pistols on this list. Each of these pistols comes with a slide cut, which allows you to quickly secure a wide range of popular optics to the gun. GLOCK's nDLC metal treatment is tough and durable and protects the pistol against the abuses of daily carry, and these pistols feature GLOCK Marksman barrels. As with most GLOCK guns, aftermarket accessories abound, so you can readily find a holster, sights, controls, magazines or just about anything else you'd like to customize your G43X. The GLOCK's added length and height push it toward subcompact pistol territory, but that added size make the G43X MOS pleasant to shoot and surprisingly accurate. MSRP: $549. Glock.com