by
posted on February 26, 2015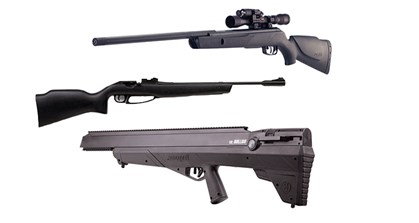 It required but a single ratchet of the cocking lever, but that Daisy Red Ryder air rifle lobbed more than a BB: It cast my heart eternally into the realm of guns. That Red Ryder taught numerous lessons, many of which I value to this day and will share with my sons when they come of age. Air rifles symbolize freedom and maturity as much they do entertainment. They teach responsibility and fundamental shooting skills. For many of us, mastery of the air rifle is a stepping-stone-a rite of passage that proves to our parents that we are ready for a firearm. However, with sweeping innovations in power levels and accessories, air gun manufacturers have led a charge to make sure that the next step up from your air gun…is an air gun. Companies such as Daisy, Gamo, EAA and Legacy Sports International are now turning out models designed for accomplished shooters-adults and teens who are tall enough and have the skills and maturity to handle these hot new air guns.
There's a great case for going with an air gun for your shooting needs. If you live in an urban area where discharging a firearm is illegal, are feeling the bite of rising ammunition prices or just want to shoot all day without feeling the recoil, an air gun is a great addition to your gun cabinet. Until a few years ago, though, many hunters wouldn't consider using an air rifle to pursue small game and varmints, as more often than not the moderate-velocity projectile wasn't enough to take an animal cleanly. But high-performance adult air rifles have changed the rules and now deliver a lethal blow to game animals at previously unimaginable distances. These grown-up air rifles offer 1,000-feet per second (fps)-plus velocities with a .177-inch-diameter pellet, and they're about as accurate as .22 rimfires. In fact, using the new PBA Raptor pellet, some air rifles can achieve velocities upwards of 1,600 fps! Like certain firearms, such as the AR-15 and Remington Model 870, adult air rifles have become hotbeds for accessories-bipods and pressure-activated lights and lasers affixed to Picatinny rails are the norm. Whether the hunting or shooting you do requires these accessories, or whether you just love the way they look, having these options available is a welcome innovation.
Gamo Varmint Hunter: 
Gamo's new Varmint Hunter (pictured above) features a laser sight and flashlight combination that makes it perfect for small-game hunting or pest control, regardless of the time of day. Capable of delivering a PBA pellet at 1,250 fps, this shooter offers a lightweight synthetic stock, a fluted, match-grade barrel and a SAT (smooth-action trigger) which is second-stage adjustable.
Caliber: .177
Velocity: 1,250 (with PBA. 1,000 with lead)
Stock: Black synthetic
Sights: 4X32 air rifle scope, laser sight, flashlight
Length: 43 inches
Weight: 7.15 pounds
MSRP: $250
www.gamousa.com
Crosman Benjamin Bulldog .357
Crosman's innovative new Benjamin Bulldog in .357 offers futuristic looks, ease of use, and quite a lot of punching power...all with virtually no recoil. Suitable for hunting animals as large as whitetail deer, the Bulldog has a rifled and shrouded barrel, fixed bull stock and two-stage trigger.
Caliber: .357
Velocity: 800 fps
Capacity: 10 pellets
Stock: Black synthetic
Sights: None; Picatinny mounting rail
Length: 36 inches
Weight: 7.70pounds
Metal finish: Black
MSRP: $999.99
www.crosman.com
Daisy Powerline TargetPro Model 953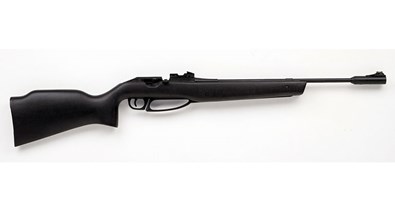 This fun small-game rifle is also perfect for the beginning competitive shooter. With a single pump, a shooter gets 490 fps' worth of power for accurate shooting at the target range, or in the field. With a 5-shot clip, single pump cocking lever, straight-pull bolt action fiber-optic sights, Daisy's PowerLine Model 953 is appropriate for teens and adults.
Caliber: .177
Velocity: 490 fps
Capacity: 5 rounds
Stock: Black composite
Sights: Front and rear fiber optic
Length: 37.75 inches
Weight: 6.4 pounds
Metal finish: Black
MSRP: $119.99
www.daisy.com