by
posted on December 21, 2020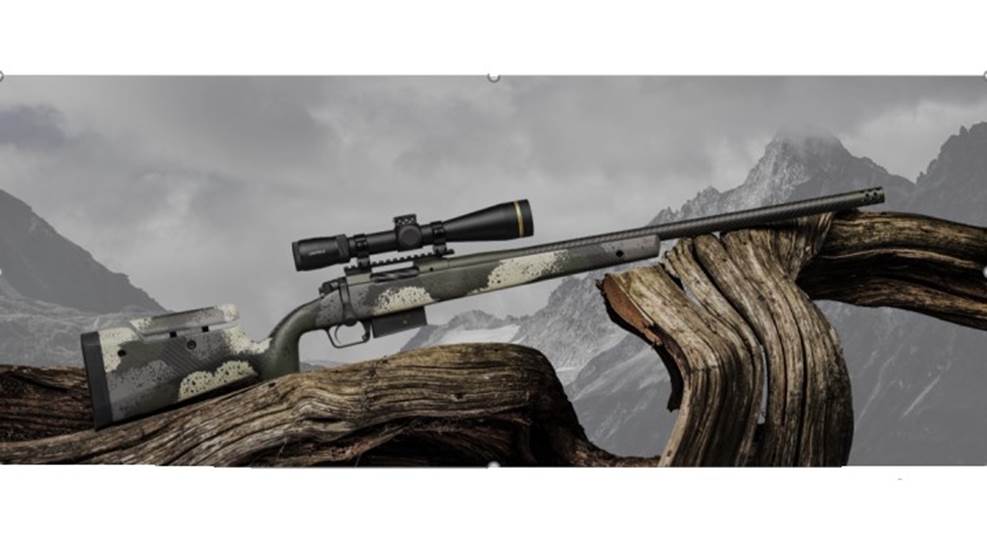 I don't know about you, but this year I've spent my fair share of time daydreaming about earlier days when things weren't so bad. I'm talking about a time when you could shake hands with friends and neighbors, smile at a stranger in a store, and (most importantly) a time when Springfield Armory built bolt-action rifles. Well, it's been more than a century, but Springfield just introduced their first bolt-action design since the M1903, and I got to spend some time with it on the range.
The new rifle is called the Waypoint. Call me crazy, but seeing a bolt slide out of an action marked "Springfield" took me back to the days when I would shoot hundreds of rounds of surplus '06 without worrying about how I'd get more. In the last 117 years, it seems that the Illinois firearms manufacturer has learned even more about building an accurate rifle, and it is abundantly clear the moment you pick it its latest model.
Upon the first inspection of the Waypoint, I almost accidentally smashed it into the ceiling because it was so light. With its bull barrel and beefy stock, it screams "target rifle," but at just a tad over 6.5 pounds my test rifle was astonishingly light. This is because I was sent one of the models with the carbon-fiber-wrapped barrel. Although Springfield offers the Waypoint in 100% stainless-steel-barreled variants, the carbon is really something to talk about.
First off, it's not like the other half-dozen carbon-fiber barrels currently on the market. What makes it so different is that the carbon fiber almost completely floats around the barrel. Instead of taking a thin metal barrel and wrapping it with carbon fiber to stiffen it, Springfield uses two opposing caps to squeeze its carbon sleeve into place around a fluted stainless steel barrel. This allows for better cooling and undisturbed harmonics, even if you have the barrel pressed against a foreign object, like (for example) a tree branch in a densely wooded hunting area.
Although the barrel is the star of the show, its understudy is a high-quality action. The new receiver is cut with ultra-precise EDM raceways that ensure smooth cycling of the fluted bolt. This bolt sports dual locking lugs for repeatable lockup, and houses duel locking cams to smooth out and speed up the process of ejecting a fired case and chambering a fresh round.
Topping things off is an included Picatinny rail that is built on the Remington 700 pattern, so if you wish to swap it out with a 20 MOA base or even a pair of direct mount rings, that is on the table for you. Lastly, Springfield spared no expense on the trigger, using a TriggerTech Field trigger that proclaims one of the fastest lock times on the market.
After reveling in the envious stares of the other gun-shop customers, I scurried home to get an optic mounted on this bad boy and to round up some ammo for my range day. The optic I chose was the Riton 3-24x X7 Conquer. Yes, it did add some weight to the gun but I felt that would be the ideal magnification range. That's because although the Waypoint was built for hunting, its light weight and 6.5 Creedmoor chambering sets it up to be quite the target rifle as well.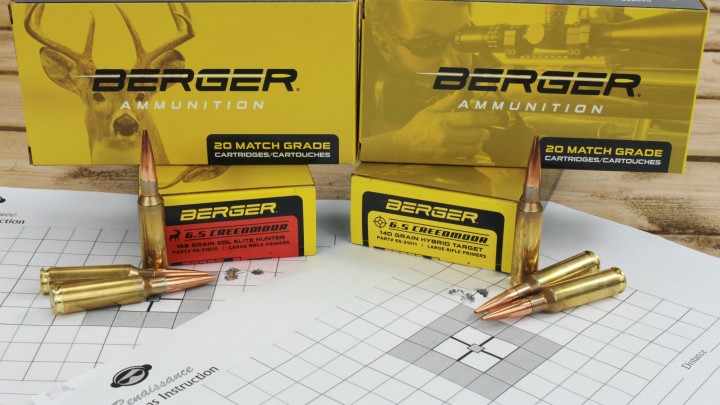 After torquing down the optic I cozied up to a few boxes of Berger's new 156-gr. Elite Hunter, as well as some of the company's 140-gr.Hybrid Target load. The Elite Hunter is one of the heaviest 6.5 Creedmoor loads on the market, but through the magic of engineering is built to stabilize in standard 1:8 twist barrels. On the other hand, the Hybrid Target load is built with the company's exclusive blended ogive that starts off tangent and ends secant. This makes them easy to tune and thus shoot well in a variety of rifles.
Range day brought me some cold weather and a bit of wind, yet I was determined to see if the gun would meet the .75 MOA accuracy guarantee in these conditions. I'm delighted to say not only did it meet them, it exceeded them, with impressive groups as small as .415", even in the wind.
I believe this to be critical, because a hunting rifle's accuracy isn't important unless it is produced with an effective and humane bullet. Between the Waypoint's impeccable balance and the sub-3lb. TriggerTech trigger, getting accurate shots off in the standing position was a cinch.
The Springfield Waypoint comes in 32 different varieties, consisting of two different barrel materials and four different calibers, to include both the 6mm and 6.5mm Creedmoor, .308 Win. and the new 6.5 PRC. Within these configurations, you will find a rifle that suits the target shooter who wants to use the same rifle to hunt, the hunter who needs a lightweight gun that can hit at extended range, and anybody else who just enjoys shooting a high-quality rifle that performs well right out of the box. MSRP is dependent upon configuration chosen; for more information visit springfield-armory.com.