by
posted on July 15, 2018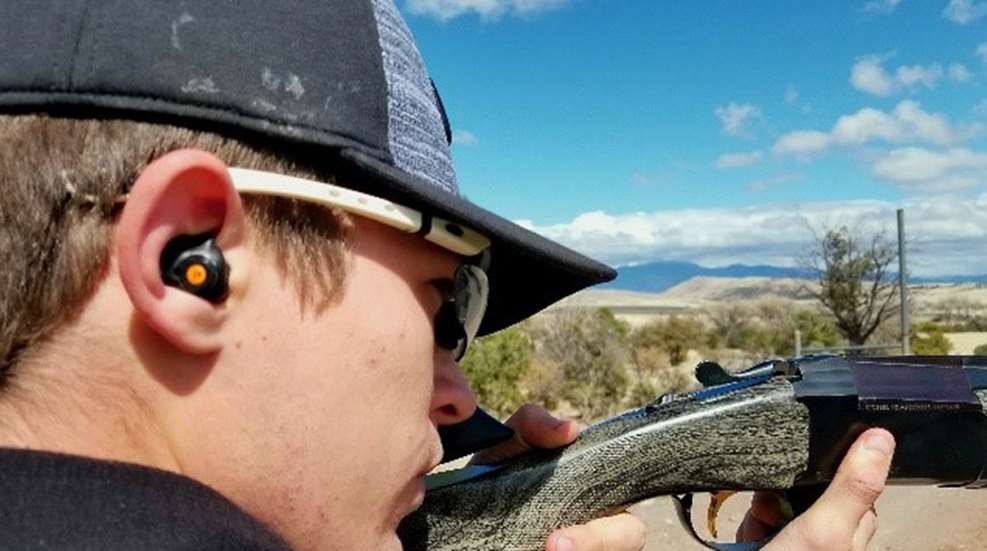 As a competitive 3P rifle and trap shooter, hearing protection has been a vital piece of equipment that I pack to the range each time I shoot. Finding that perfect ear protection and a comfortable fit was often hard until I put on a pair of DECIBULLZ. I have always envied those shooters with custom-fit ear protection, which is not always an option due to cost.
While at the 2018 SHOT Show Media Day, among all the different booths, DECIBULLZ caught my eye. They were giving out free models of their custom-fit earplugs where they helped with custom fitting right on the range. I had the privilege of meeting the owner Kyle Kirkpatrick and his team, and although there were tons people at Media Day, he and his team shared lots of great information about their multiple products with me. I knew these earplugs were a hit after I spent the day shooting and there was no irritation or discomfort from wearing them all day!
The DECIBULLZ Team sent me a nicely designed small black box with an unopened pair of DECIBULLZ earplugs. These earplugs are affordable, comfortable and moldable...but the impressive part is that they are even re-moldable.  Inside the DECIBULLZ box, I found two thermoplastic custom molds, three sets of triple flange tips (s,m,l), one set of max protect Medium foam tips and a cool earplug carrying pouch with the DECIBULLZ logo (which is a really unique logo as well)! The process to produce that proper fit is simple: All you have to do is simply heat them in boiling water, cool for a few seconds and try again for your unique ear fit. By doing this straightforward process, you can create a perfect-fitting earplug that will never hurt or fall out, and provides superior noise isolation. On my first attempt at molding them, I was successful in getting comfortable fit, but I was not pleased with the "look" of a smooth fit. But, no worries, their claim of being re-moldable held true. On the second attempt, I achieved both the comfort and the look that I was proud to wear.
Just when I thought this earplug couldn't be any better, I emailed the DECIBULLZ team about reviewing the NEW Custom Molded Percussive Shooting filters! Oh wow, the playing field just changed! The Team at DECIBULLZ mailed me a pair of percussive filters to insert into my already-molded earplugs. These filters are like having electronic hearing protection without batteries! When these filters are added, you can hear noises around you, allowing you to communicate with others, so they're great for teaching new shooters. Being able to have protection for your hearing while still retaining your ability to adult direction and instruction is crucial to teaching safe firearm handling. When high-level impulses and percussive sounds are detected, these filters are ANSA IPIL certified and block those tones up to 166 db!
I feel DECIBULLZ is a "bullzeye" for the shooting sports industry! Their unique, versatile, custom re-moldable hearing protection is top of the line, and a must have a product at an affordable cost to every type of shooter. You can even purchase a custom earplug lanyard for a small price to keep them around your neck should you have to remove them. But the best part? They are made in the USA.