by
posted on March 1, 2018
In 1849, the "Victorian Era" was in full swing in Great Britain. In sharp contrast was the Parisian Empire movement taking place in France at the same time, which blended engraving, sculpture and precious metal work to transform sporting arms into works of art.

During the 1849 Paris Exposition, Brun unveiled this shocking shotgun, a 16-ga. percussion scattergun. The medal winning-gun features an ebony stock with elaborately embellished multi-color gold inlaid renderings of demons and other bizarre critters. 
The cased accessories are equally ornate and rococo construction. They include an elegantly curved horn powder flask and a ramrod made of baleen.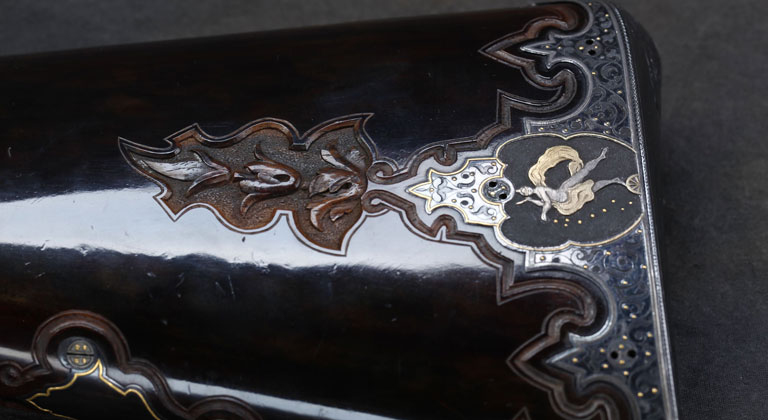 To see this and other interesting, unusual and historical firearms, visit the NRA National Firearms Museum! It's free and open to the public.