by
posted on April 6, 2018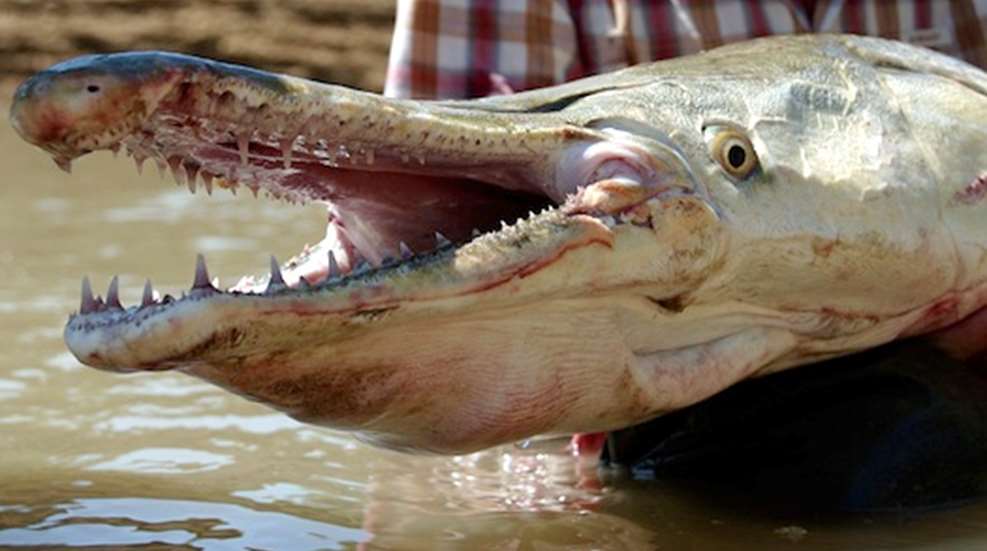 The alligator gar has been the inspiration for many sci-fi-river-monster movies...as it should be!
Of the seven known gar species, the alligator gar is the largest. It can reach up to ten feet long and weigh up to 300 pounds. To give you a better perspective, Shaquille O'Neal, the retired NBA player, is seven feet tall and weighs 324 pounds. They have elongated, torpedo-shaped bodies covered in thick overlapping scales that create a protective covering similar to medieval chainmail. Their distinctive feature, from where this behemoth get its name, is its crocodilian head and short broad snout filled with numerous large teeth. Watch one swim, up close, in this video.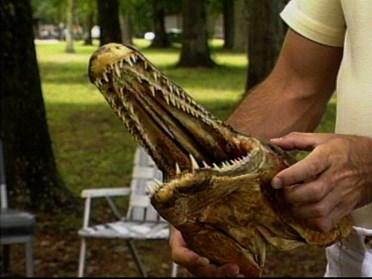 The alligator gar, not shockingly, is a carnivore—those teeth would go to waste on river grass and plants! They are ambush predators; they lay still in the water until an unsuspecting fish passes by, and then lung forward, lashing its head from side to side in order to capture its prey. Alligator gars have also known to float on the surface of the water for long periods of time, appearing to be a log, to attract birds or even turtles.
The alligator gar lives in large, deep slow moving rivers, reservoirs, lakes, bayous and bays. Although they mainly inhabit fresh and brackish water, they do have a tolerance for high salinity and occasionally stray into salt water. This species, the largest in the Mississippi River Valley, has been an unfortunate victim to flood-control measures. Dams and dikes have dramatically altered the riverine ecosystems and largely eliminated overflow floodplains, the preferred habitat for alligator gar to lay their eggs. The shallow water of floodplains provide hatchlings with some protection from predators. Due to these breeding challenges and dams disrupting the animal's natural range, the population of the alligator gar has significantly decreased.
The alligator gar is very important to their ecosystem because they maintain the ecological balance, but they are still a fun, challenging option for fishermen. Be sure to check in with your state's fish and wildlife departments for the laws and limits on fishing alligator gar. Along with habitat changes and disruptions, overfishing, commercial fishing and at one point the animal was considered a "trash fish" and subjected to eradication or control, the alligator gar's population is waning. To keep it far from the endangered species list, responsible fishing practices need to be followed.