Tucked away in the Shenandoah Valley of Virginia, elusive to the knowledge of GPS navigation,you'll find TacticalWalls, a family-owned business that specializes in manufacturing firearm concealment products for your home. With common household accessories in mind—lamps, mirrors, shelves, clocks and tissue boxes—the creative men and women behind TacticalWalls have made accessible, tasteful and discreet storage an option in every room of your home. Just as the TacticalWalls location stayed hidden from Google maps, your stored firearms will stay out of sight from all your guests—both welcome and otherwise. 
As Shooting Illustrated Managing Editor Jay Grazio and I pulled up to TacticalWalls' new facility, we were immediately taken aback by something you cross your fingers and hope to see in any apocalyptic movie: a very tricked-out, rugged-looking, bring-it-on van. With such an auspicious greeting, we were excited to meet the team and tour their facility.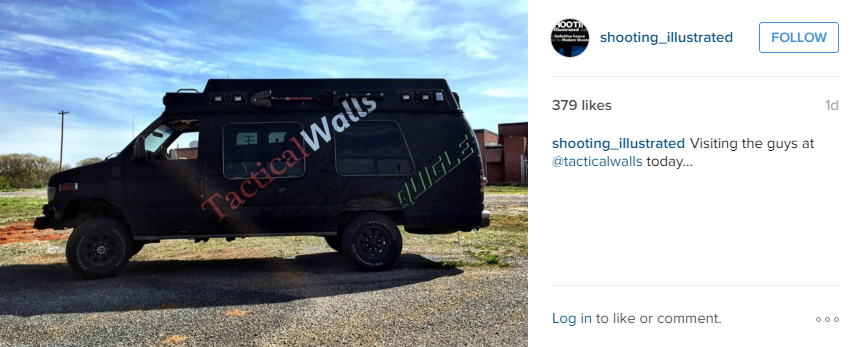 The tour was led by founder Tim Matter and Vice President Chris Wood. Matter and Wood took us through their production process step-by-step and it felt as if we were in an episode of How It's Made. We saw how and where each TacticalWalls product was made, beginning with molds and ending with packaging. The facility had machinery throughout their manufacturing process, but most of the work we saw that day was being done by hand—sanding, adding security locks, staining and more.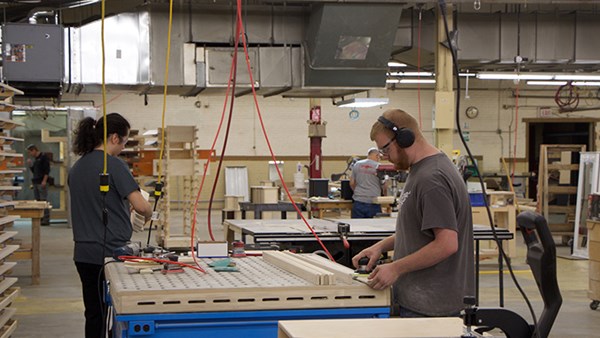 As we approached the final production area for their 1450M Bundle, one question came up that might pique the interest of many families: "What happens if one of these mirrors were to break in a rough-housing situation?" The answer? Our hosts explained that behind the mirror is a sheet of plywood, so if the mirror were to break what you're concealing would remain concealed. Additionally, each mirror is backed with an adhesive layer, like a long sticker. This keeps the mirror from shattering and spreading broken pieces around on the floor; all that will remain is a cracked sheet. 
To end our day, we watched the instillation of two of their products: the 1420M Bundle with whiteboard Concealment Cover and the 812 Pistol Length Shelf (PLS). 
Within minutes, the 812 PLS was installed using a level, two anchors and two screws. To access the secret enclosure, we simply used the key. The bottom half of the shelf smoothly lowered, revealing a foam insert—the insert is to be cut per the users required shape according to their firearm.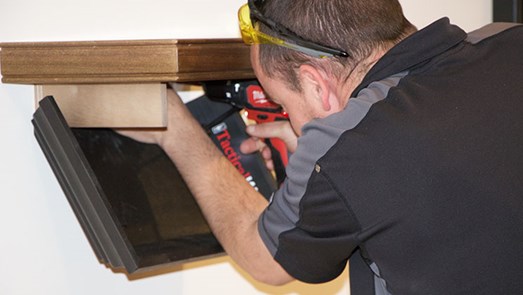 When it came to the 1420M Bundle, aside from cutting a hole in the drywall, the process of installing the unit was easy. After the hole had been cut, the unit cover was mounted and secured. The front white board cover (mirror, chalk board or canvas are other options) was then inserted in to the drawer slides and voila! The 1420M is ready for use.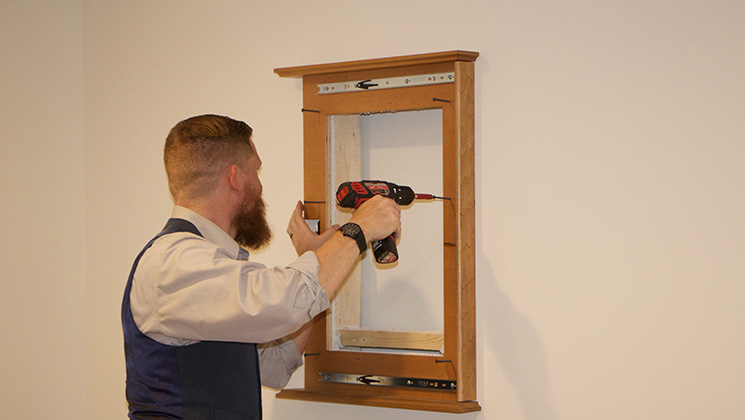 Be sure to visit TacticalWalls.com for more information on all their units, RFID locking units and contact information.