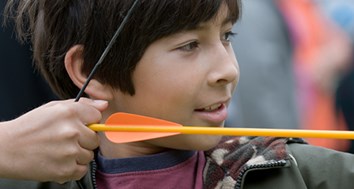 Last month 12 bows were stolen from the Dept. of Environmental Management's hunter education program. State environmental officials announced that a donor has donated $1,100 to replace the equipment. Robert Buonanno is an orthopedic surgeon from Johnston, R.I., an avid outdoorsman, and runs Deer Creek Farm and Lodge in Foster.
Of the 12 stolen bows, only two were found. Officials believe they might have been sold on Craigslist. The department asks that anyone who may have unknowingly bought one of these stolen bows to call them.
Thanks to Buonanno's donation, more kids can get started in outdoor pursuits through this great program offered by the state.