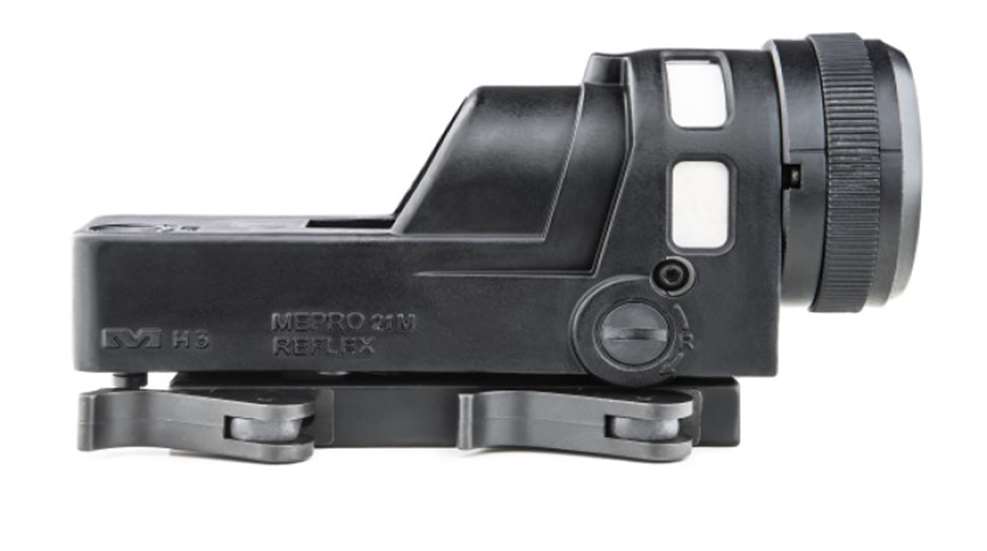 It doesn't matter how well-made your rifle is or how flat-shooting your caliber choice if you can't reliably see your target...and that's why red-dot sights, also called reflex sights, are such a boon to shooters. If you're a fan of the AR-15 style of rifle (also known as modern sporting rifles or black rifles), you owe it to yourself to try a red-dot optic on your AR, and the folks at Meprolight have just made doing that infinitely easier. It's called the Meprolight M-21, and batteries are most definitely not included.

Why not? Because the M21 doesn't use them. It is the only red-dot optic that does not require a battery or an on/off switch. The maintenance-free—fiber-optic/tritium—power source provides illumination, day or night. Interestingly, the red dot is actually amber in this case, a deliberate choice on Meprolight's part to enhance visibility in low-light conditions as well as bright daylight. 
The M21's large 30mm window allows for greater field of view and allows you to keep both eyes open while shooting. A choice of four reticles is available—4.3 MOA dot, X, Circle with dot and Triangle—with the two most popular being the 5.5 MOA circle and the Triangle.
The M21 is built to exceed mil-spec standards, and offers an extremely durable aluminum body that is proven to hold up under the most adverse conditions. This product is battle field tested and is perfect for all outdoor weather conditions as it is designed to withstand water submersion and passes both Military and Law Enforcement drop testing requirements.
Meprolight has created a simple how-to video demonstrating just how simple installation is! Click here to watch.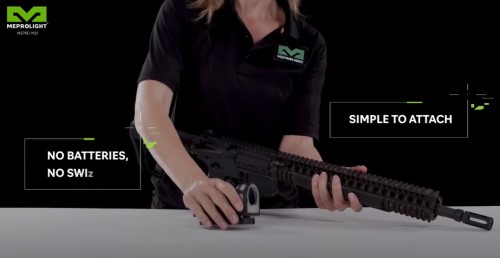 For more information or to find your local Meprolight Dealer, visit www.meprolight.us.com or call (717) 985-4482. This optic is currently available on MidwayUSA.com for $449.