Chris Peterson had tried everything when it came to packing out an elk: winches, meat boards, dragging, you name it, he's tried it. But after an arduous three-day trip to solely haul out elk meat he came up with an idea.
"I used to help the neighbor deliver newspaper," Peterson reminisced. "And I was always amazed that on Sundays he would have that pack so loaded that I was surprised he could ride a bike."
So, why not use the same technique to haul out elk meat?
Peterson mentioned the newspaper-boy-bag idea to his wife, Adrienne. She gathered up some Cordura fabric, clips and webbing, collected measurements, and after no time, she made the very first Pack Out Bag.
A major concern of Adrienne's while sewing the packs was reliability and strength. "My husband wanted to make sure they held up well," she said. Chris and his group hunt in the steep, unforgiving terrain of the Sawtooth Mountains of Idaho, which is no place for a flimsy bag. Adrienne's attention to detail, and paramount effort to reinforce the bags, has proven worthy.  
"We've used the same packs for more than 15 years and probably packed out a ton of meat in [them]," said Peterson. Other hunters took notice of the unique bags and their ability to make packing out meat much easier—asking Peterson where they could get something so useful. This is when his son, Chris Jr., suggested that they start selling them, and Pack Out Bags was born.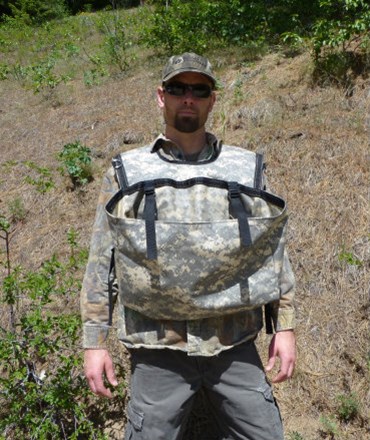 "It's not making us rich, but it's paying for itself," Peterson said of his company. "The hard part is trying to keep the price down....We shopped around to find the lowest-priced material we could." But using cotton or any cheaper material wasn't an option. Making high-quality, long-lasting bags is what's important. "If you're going to put you name on the bag, make it good. I don't want them falling apart the first time you use them," Peterson said.
Pack Out Bags is run entirely by the Peterson family, and their website has tips on how to get the most out of the bags. Although they are on the expensive side, I remind you that the Petersons have been using their bags for over 15 years. When you take the price of $90 and stretch it out over that period of time, the bag pays for itself. As for those who have purchased a Pack Out Bag, they're delighted.
"I was amazed at the possibility to pack out both rear quarters of an elk in one trip. Yes, it was a bit of weight, but I could not believe how balanced the load was," said Matt Howerzyl, a Pack Out Bag user.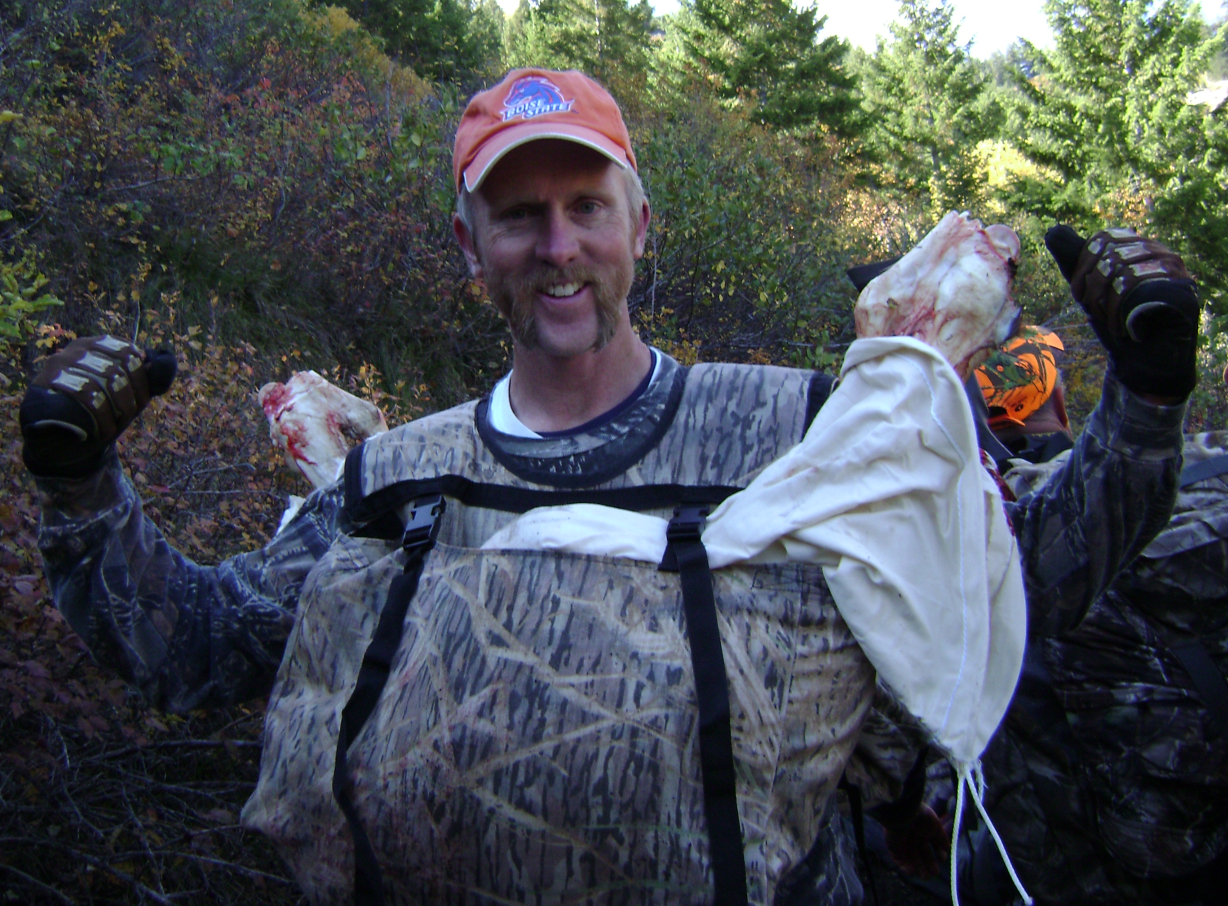 Larry Bugher is also a big fan of his pack, "I am 52 years old and me and my buddy Chris packed out a bull elk 5x4 in one trip. It was a lot of weight but the bags make it very manageable." 
To learn more about this innovative bag and USA-based company, please visit their website.
Happy Hunting!
Photos Courtesy of PackOutBags.com