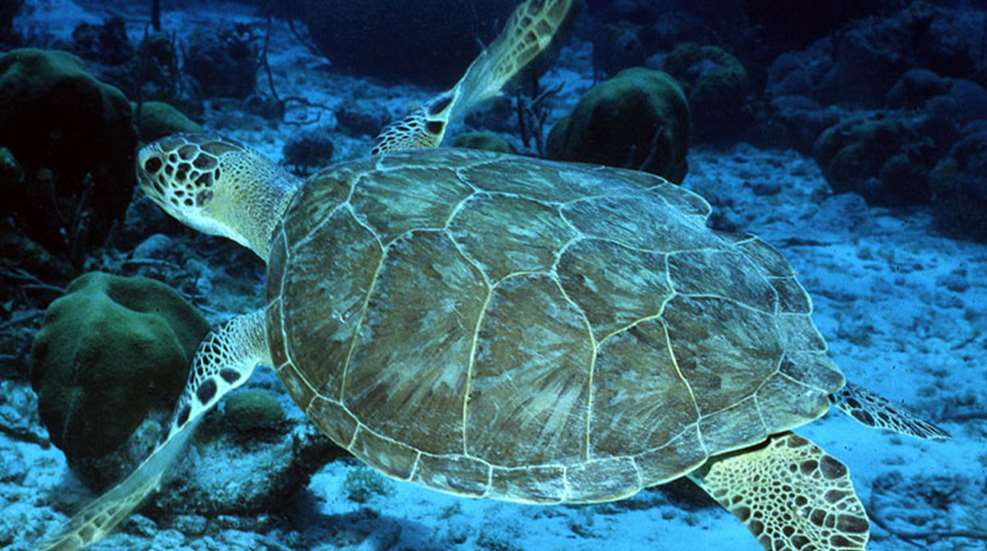 "Take only photographs; leave only footprints." No doubt you've heard that saying before, since it's a common conservationist trope, and for the most part it's a great rule of thumb. However, there are exceptions to the rule: Sometimes even taking a photograph can cause serious consequences for wildlife...or for you. There's an example taking place right now in Florida. You see, March 1st is the official start of the sea turtle nesting season.

From now through the end of October, three different species of sea turtle
—all of which are endangered or threatened

—
will land on Florida's Atlantic and Gulf coast beaches to lay their eggs. These turtles are

 a Florida treasure, so this is something of a special time not only for the turtles, but also for the Florida residents and visitors who care about them. The urge to snap a few quick photos of something as moving and beautiful as hundreds of turtles moving up the beach to nest is a common and understandable one. However, the Florida Fish and Wildlife Commission (FWC) would like to remind people not to take cell phone flash photos of sea turtles on the beach at night, because that can interfere with nesting.
Explains

Dr. Robbin Trindell, who leads the FWC's sea turtle management program, 

"It's great that people are enjoying Florida's beaches and are enthusiastic about our sea turtles." However, she cautions, "[m]ost visitors to the beach don't realize that any light on the beach at night poses a threat to these threatened and endangered animals. A nesting female may become frightened or disoriented by lights or a flash photo and return to the ocean without laying eggs. Lights on the beach at night also could interfere with adult or hatchling sea turtles trying to find the ocean after nesting or hatching."


Additionally, it's illegal to 
harm, harass or take sea turtles or their eggs and hatchlings. "Harassing" includes getting too close to a nesting female. 
If you'll be visiting Florida's beaches this year, please remember turtle-friendly practices:
Remain at a distance from nesting sea turtles and hatchlings.
Remove chairs, canopies, boats and other items from the beach at night, because they block the movement of turtles and hatchlings.
Turn off or shield lights along the beach, in order to prevent nesting females or hatchlings from getting confused and going toward lights on land instead of the salt water, where they belong.
Avoid using lights on the beach at night. If you must have light, use a red LED flashlight, adjust cell phone screens to dark mode and don't take flash photos.
Fill in holes in the sand at the end of the day, so nesting sea turtles and hatchlings don't fall in and get stuck there at night.
Correctly dispose of fishing line, so it won't entangle sea turtles and other animals.
Report sick, injured, entangled or dead sea turtles to the FWC's Wildlife Alert Hotline, (888) 404-3922 (FWCC).
Editor's Note: The photograph above was taken by a NOAA employee and does not depict the turtle in the act of nesting. No turtles were harmed in the creation of this article.