by
posted on July 30, 2015
The Sporting Shooters' Association of Australia (SSAA), the premier shooting body representing licensed firearm owners in Australia, was established in 1948 to promote the shooting sports and protect firearm owners' interests. So in many ways, it's similar to the National Rifle Association of America in its goals. The SSAA publishes a cache of magazines (Australian Shooter, Australian Hunter, Australian & New Zealand Handgun and The Junior Shooter), provides its members with liability insurance and competition opportunities, secures properties for its members on which to hunt…all with the goal of securing the future of the hunting and the shooting sports for its 130,000-plus members. In 2007 the SSAA began its Sign Up A Junior sponsorship campaign. SSAA National President Bob Green said, "Juniors are critical to the ongoing strength and vitality of SSAA membership…The whole point is to introduce them into the world of shooting at an early age, even if it's just reading about it or having the facts of sports shooting and hunting explained to them, so that if they choose, they can enter the sport at a later stage."
Since then, junior membership has increased by a massive 30 percent. These SSAA youths will make up the sport's future leaders, ambassadors and international competitors. Australia's junior shooting pool is deep and the following four young people are indicative of the caliber of Aussie shooters waiting to take on the world.
Matthew Harriman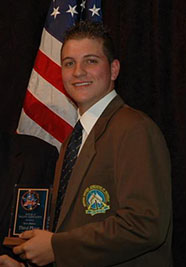 Twenty-year-old Matthew Harriman describes his life as a non-stop adventure. Between studying for his Bachelor of Construction Management degree, spending time with his friends and shooting, the young SSAA member is extremely busy, but says he is "loving life at the moment."
Having tasted domestic and international competitive shooting success early in his career, it wouldn't be surprising if winning was his motivation. However, the energetic student says, "I shoot because I enjoy it." He also derives a great deal of pleasure from the social aspect of the sport and the travel involved.
Matt's interest in the shooting sports began in 2001. In 2007, he was a member of the SSAA shooting team that traveled to the USA to compete in the prestigious Bianchi Cup held in Missouri. Although he was only 17 years old at the time, Matt's peers said he displayed the confidence and skills akin to the sport's veteran elites. After three days of shooting, the result was a win in the Junior Division.
Specializing in International 1920 Match, Matt has claimed two World Titles using his Ray Pulver STI 2011 in .38 Super. In 2006 he was named International 1920 Match World Junior Champion, and at the World Championships in 2008, he came first in the Juniors category with a score of 1906 (155 Xs). His personal best in a competition is a score of 1910 with 157 Xs.
On the Australian national shooting scene, he's made quite an impact as well, claiming a number of State and National Championships, including the 2009 SSAA National Championships.
Aside from shooting, the self-proclaimed "adrenaline junkie" enjoys spending time at the beach, pig hunting with his father, riding his quad bike and trying any "adventurous, adrenaline-rush sports." As a college student, Matt is in a very busy stage of life and his shooting has had to take a back seat for the time being. However, he still plans to train for and compete in the 2010 World Championships.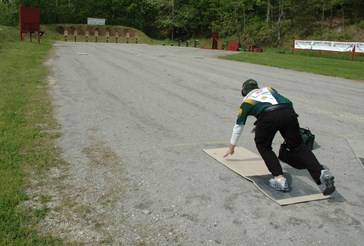 Sam Medway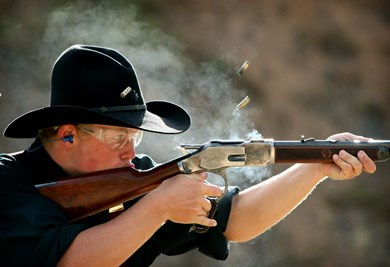 In a magazine article in 2007, SSAA junior shooter Sam Medway said he wanted to become the 2008 Single Action Shooting (SASS) World Junior Champion. That statement, made almost a year earlier, proved to be a self-fulfilling prophecy and the first of a string of world-class performances.
"It was an unbelievable feeling to win the Junior World Title," said the 18-year-old from New South Wales. "It was all I had wanted and worked towards for a couple of years."
In addition to claiming the 2008 World Title, Sam also won the Open World Championship Speed Rifle Title and claimed the Junior Australian Title for the second year in a row. Not long after, he also broke two world records: the World Speed Shotgun Record, which he won in 2.64 seconds, and the Speed Scenario in which he used two pistols, a lever-action rifle and a side-by-side shotgun to shoot 24 shots in 14.34 seconds.
In February 2009, Sam won the Trans Tasman (Australia versus New Zealand) Master Gunfighter Championship and the Shootout at Billy Goat Hill in April. The last of his 2009 conquests was to claim the title of Australian Master Gunfighter at the Australian National Championships in September.
Sam's skills have earned him more than titles. He frequently exhibits at festivals around the Australian state of New South Wales. With such a string of wins behind him, Sam, (or "Savage Sam" as he is known within SASS circles), said, "I now know that you can achieve anything you want, if you are willing to work hard for it."
Having recently finished year 12 (which is like the senior year of high school in America), Sam began working as a fitter machinist, so his time at the range has been somewhat reduced, but he still dreams of returning to End of Trail one day and winning the Overall Traditional Title.
It is clear that SASS is Sam's passion, but his interest and participation in hockey and golf ensure that he remains a well-rounded young adult too. Don't let his alias fool you—Savage Sam is a great role model for the discipline's up-and-coming shooters.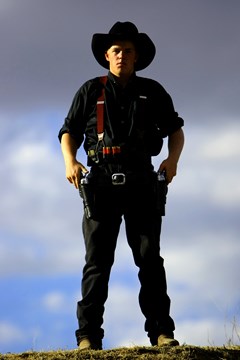 Alice Styles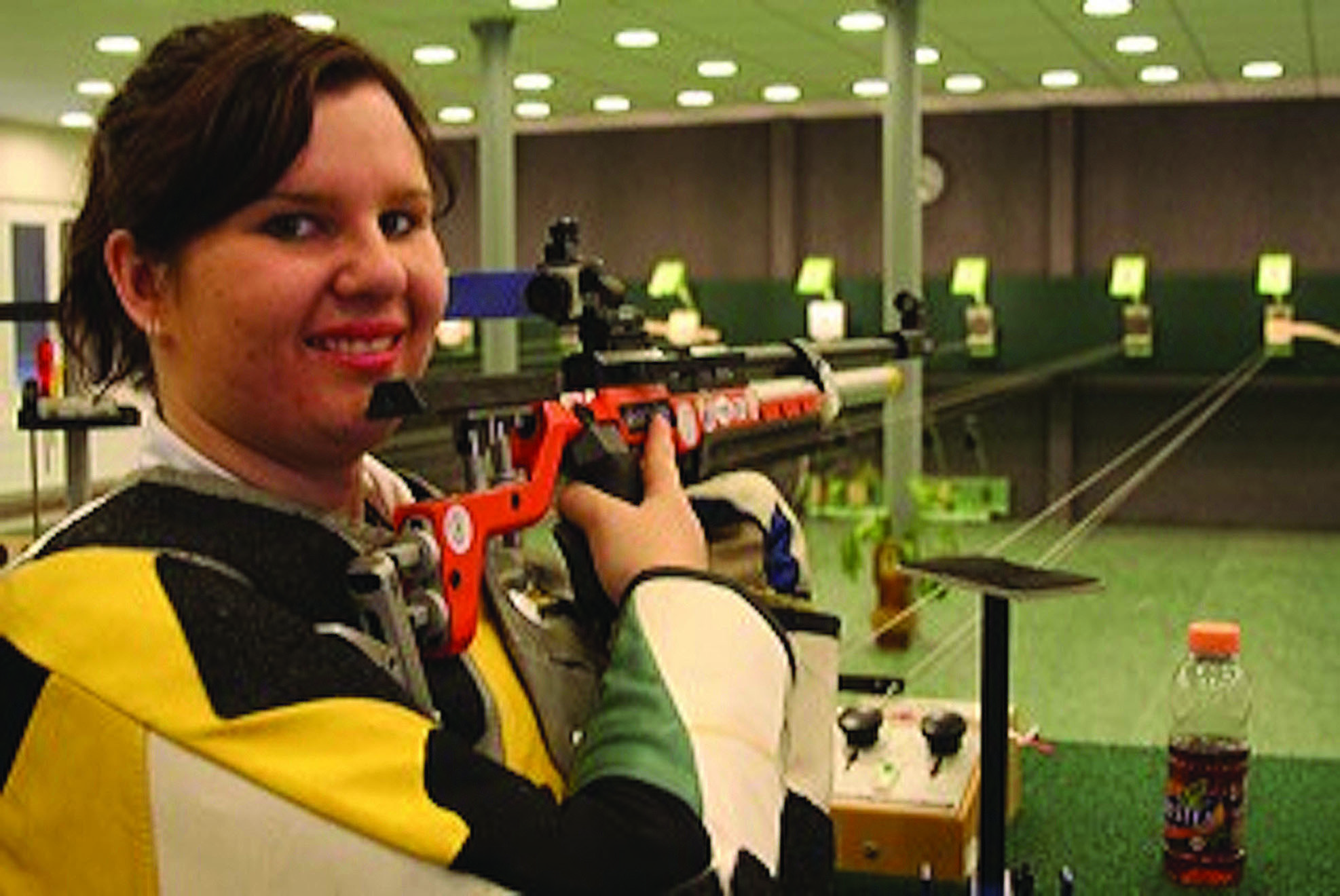 Eighteen-year-old Alice Styles of the Australian Capital Territory began shooting when she was just 12 years old. During the past six years, she has cemented herself as a real contender and role model within the sport. Despite her many talents across the SSAA's disciplines, Alice chose to specialize in Field Rifle Rimfire, Rimfire Rifle, Air Rifle Metallic Silhouette and 10m Air Rifle.

A keen horsewoman and motorsport fan, Alice rose quickly in the shooting sports, winning the 2006 Junior National Champion Title in Air Rifle Silhouette just two years after taking to the range.
Her transition from Australian shooter to international competitor came in 2007 when she travelled to Europe to compete in the 2007 Hungarian Open. There she won a bronze medal in 10m Air Rifle. In 2008, she placed third overall in AA Grade at the NRA Silhouette Championships in Ridgeway, Pa., where she competed against 52 other shooters. At the 2009 Oceania Championships, Alice won a silver medal in the Junior Women's Individual event in 10m Air Rifle. In the same event at the 2009 Olympic Youth Festival, Alice claimed the silver medal. In February 2010, Alice travelled to the Czech Republic to compete in the Grand Prix of Pilsen 2010. There, she placed an impressive eighth out of 57 junior women in the 10m Air Rifle 40 event, shooting a personal best of 394 out of 400.
Alice is the first female shooter in Australia to gain Master Grade status as a SSAA Silhouette Shooter (Air Rifle Silhouette), and she is the first Australian to shoot a perfect 400 out of 400 in 10m Scoped Air Rifle. Her top score in SSAA 10m Precision Scoped Air Rifle match is an impressive 400.18 out of 400.40.
Alice's goal of becoming an Olympian is close to becoming a reality. In 2008, she made the Shadow Team for the Beijing Olympic Games in 10m Air Rifle and in 2010, she was named a member of the Shadow Team for the Commonwealth Games in 10m Air Rifle, 50m Women's 3-Position and 50m Women's Prone. She hopes that in the London 2012 Games, she will be one of the Australian shooters casting a shadow rather than being in one.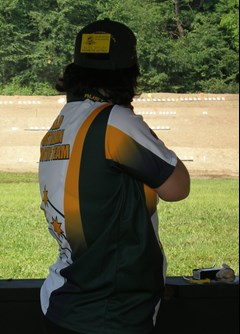 Kadiejayne Tirkot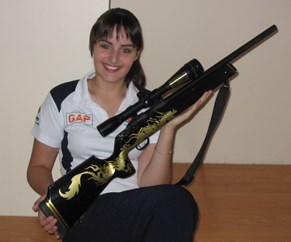 Nineteen-year-old Kadiejayne Tirkot talks about her nine years as a sport shooter with a level of maturity that belies her age. She is extremely confident, well-spoken, disciplined and insightful, yet she has not lost the innocence and joviality that comes with youth. The Western Australian has turned a weekend hobby with her father into a way of life. She specializes in SSAA 3-Pos. and Field Rifle Rimfire (.22) and also 3-Pos. and Field Rifle Centerfire (.222).
Kadiejayne has won four national titles and three state titles. She is currently ranked first in Australia in 10m Air Rifle and 10th in the world. She is a current record holder for the Standing Offhand Position at 25m and 50m Rimfire and she is a Master Grade shooter. In 2007, she received the Western Australian Sportstar of the Year Award. Recently, Kadiejayne was named a member of the Western Australia Gifted Athletes Program and she is a third-year scholarship recipient from the Western Australia Department of Sport and Recreation.
Her success in the sport extends beyond Australia's shores. She has competed at a number of World Championship and Grand Prix events. In 2010, she was a part of the Australian team that went to the Grand Prix of Pilsen 2010 held in the Czech Republic. There, she did Australia proud by winning a bronze medal in the Women's Junior Air Rifle event.
Kadiejayne's talent extends beyond the boundaries of the shooting range. A keen artist, she enjoys painting "anything with bright colors." She has managed to merge her disparate interests by embellishing her firearms with bright colors and unique designs, making them unmistakably hers. Making her mark is something Kadiejayne has always been keen to do and as a member of the 2012 Olympic Shooting Team, she plans to do it as an Olympian.