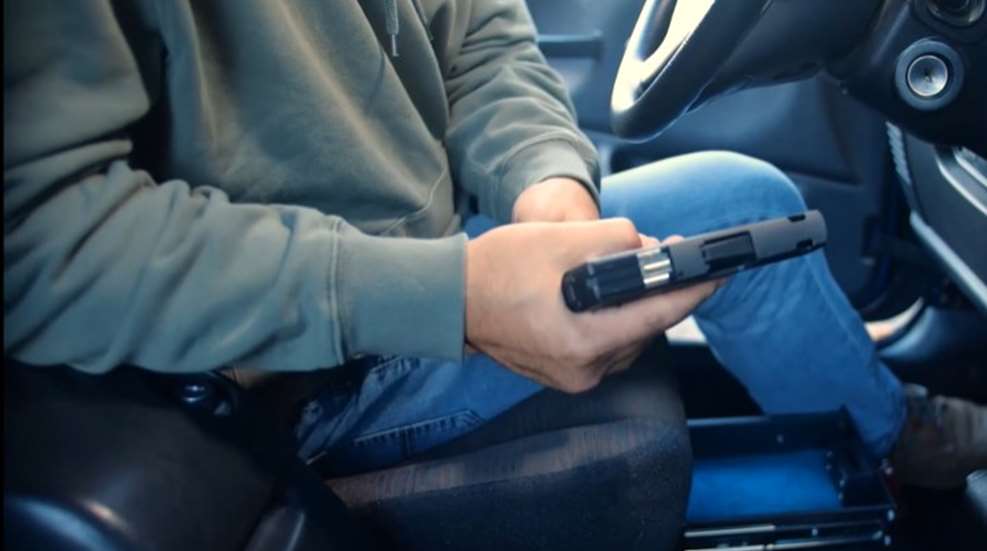 Times are tough economically, and that means that theft is on the rise. According to the National Shooting Sports Foundation (NSSF), one troubling crime that's on the rise is thefts of guns from cars. Unfortunately, firearms are very attractive to thieves because they're portable and have a high street value. However, there are things that you can do to reduce your risk if circumstances ever dictate that you must leave your gun behind in your car. Here are the NSSF's tips.

Don't rely on the door lock.
Ever locked your keys into your car? Then you know that it's not all that hard to break into a car. However, a dedicated in-vehicle safe or lock box will represent more of a challenge. Consider investing in a discreet lock box just for your car. There are many on the market; shop around and see what works best for your personal situation.

Keep it out of sight.
This may seem like a no-brainer, but for those of us who live in the country and have a "truck gun," it can be easy to forget that the workaday tool you keep in your car to shoo coyotes off your land is extremely attractive to thieves. Put it out of sight.

Try to limit your time away from the vehicle.
Naturally, the longer you're gone, the longer any thief may have to try to break into your car. Of course, sometimes circumstances require that you leave the car or truck alone with the gun in it, but anything you can do to make the thief's job harder during that time will be of assistance. It may be well worth your while to pay for parking in a manned, secure lot.

"No one wants their gun stolen from their vehicle and to live with the thought that it could be used in a crime," said NSSF President and CEO Joe Bartozzi. "If you must temporarily leave your firearm in a vehicle, we encourage you to use a secure storage device to keep it hidden from prying eyes and inaccessible to thieves. The new PSAs show the many storage devices available for use in vehicles, including custom models designed to fit into consoles and other places in your car."
Would you like to learn more about vehicle gun storage? Watch and download the full-length PSA and 30-second PSA here.