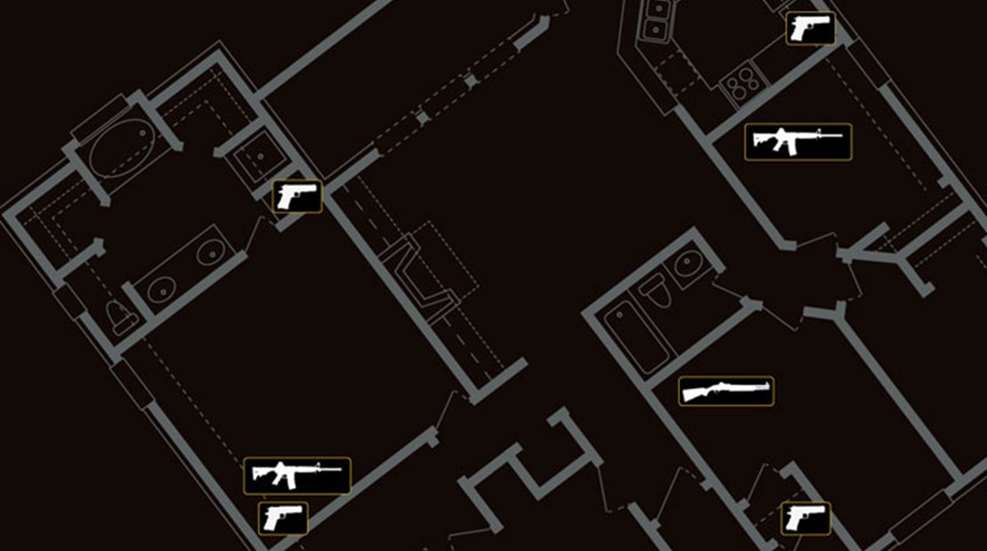 If you've been
making a plan against home invasions
, chances are you've given some thought to concealing firearms in parts of your home where you're likely to be if the unthinkable should happen. Depending on your unique family situation and needs, one way to do this is to hide your home-defense firearm in furniture or decorative objects. Call it the Poe "Purloined Letter" strategy...you're hiding the secret in plain sight. Ideally, you're looking for concealment furniture that is easy to access and operate for
you
, but won't attract any attention from a casual visitor or (Heaven forbid) an intruder. The furniture would need to fit in well with your home's existing "look," of course, both for aesthetic reasons and to keep your concealment strategy from standing out or looking odd. Luckily there are lots of options out there to help you achieve your home-defense goals while satisfying your desire for an attractive living space. Here are five decorating ideas for your home-defense plan.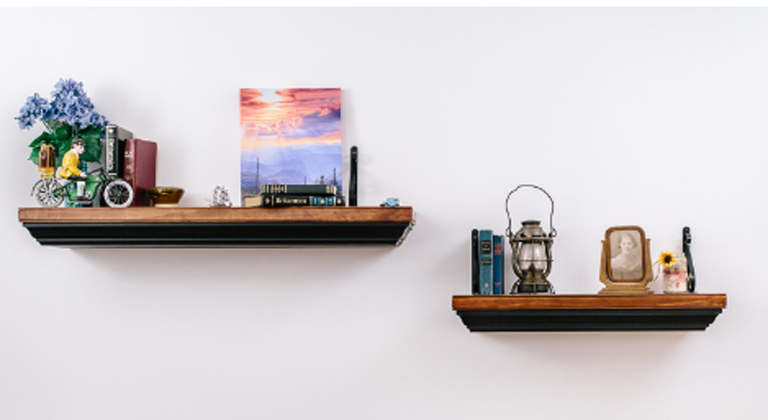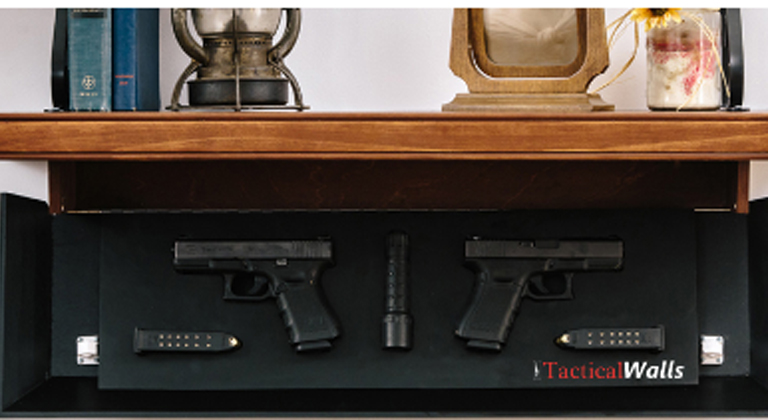 1. TacticalWalls Concealment Shelves
If you're looking to integrate your concealment strategy into a room that's already pretty much fully furnished, why not try a simple curio shelf from Tactical
Walls
? The Virginia company,
which we've covered in NRA Family before
, offers a variety of concealment options, but one of the most versatile is their line of 
concealment shelves
. Available in six different finishes (one of which is an unfinished version that allows you to paint or stain it to your own tastes), it will fit right in with virtually any decorator's style. The shelves are available with either magnetic locks or RFID locks, and the gun compartment comes with customizable foam inserts to protect your firearms' surfaces. The shelves are simple to install and don't require that you do any reinforcement to your wall. For further specs, pricing and other concealment options,
click here
.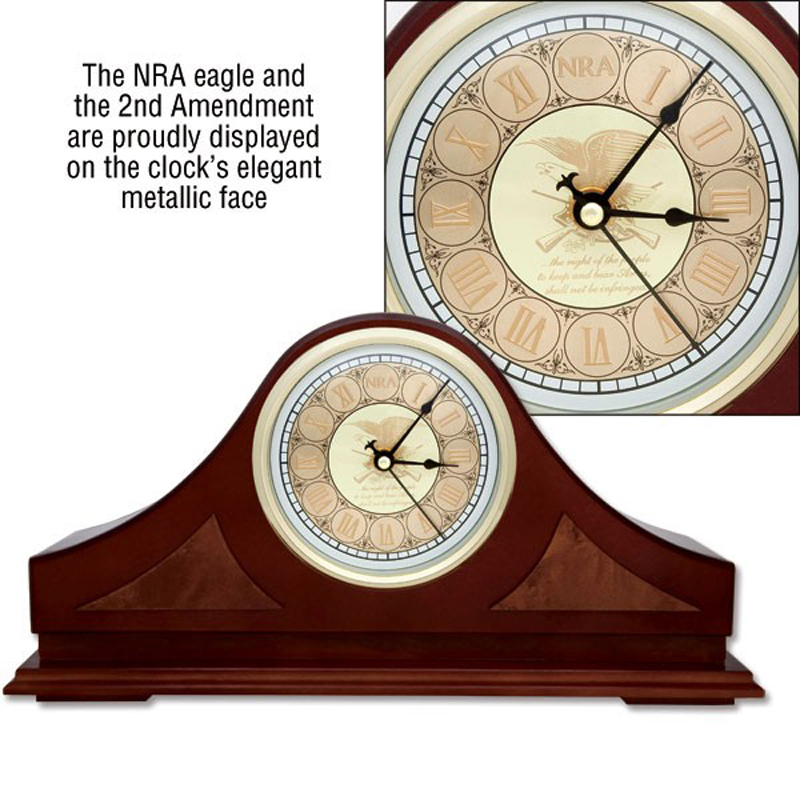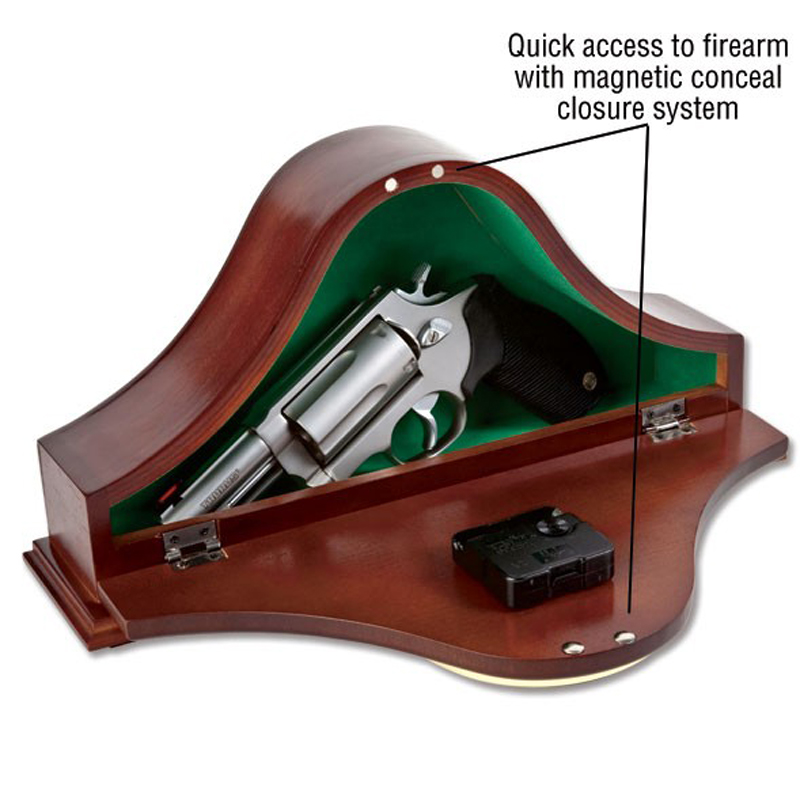 2. NRA Store Minuteman Concealment Mantel Clock 

If you're not interested in hefting or installing a new piece of furniture, why not try the
NRA Store
Minuteman Concealment Mantel Clock? All you need is a flat surface at least 15 inches long to set it on, and you're done. Made from solid, high-quality wood and stained mahogany, this sleek timepiece keeps time while keeping a medium-to-large handgun within easy reach. No ugly cords; the precise quartz mechanism is fueled by a single AA battery (not included). Best of all, it's just $49.95, so it will not only fit into your budget, it makes a great gift, too. 
www.nrastore.com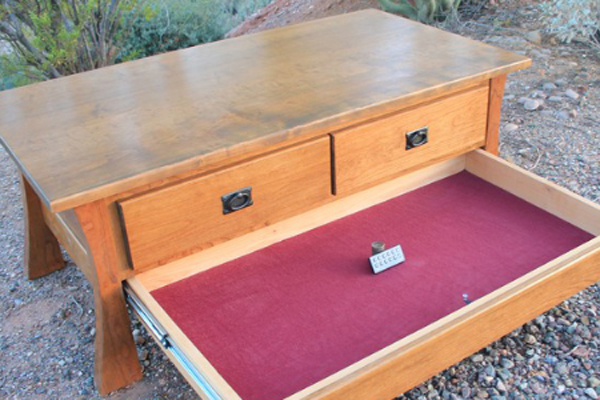 3. Top Secret Furniture High Caliber Coffee Table 
The folks at 
Top Secret Furniture
offer an approach designed to be part of your family's life for decades to come: Hand-crafted hardwood pieces built to last. Although they offer a wide variety of end tables, media centers, bookshelves and nightstands, I zeroed in on the High Caliber Coffee Table because it sits where many of us spend the majority of our time at home: in the living room, right by the couch. Made to order from your choice of four different types of hardwood and six different stains, you can even contact Top Secret Furniture if you have a preference for different construction materials. The secret compartment, located under the fully functional and visible storage drawers, locks with a steel pin and is accessible to you via a wireless keypad and remote locking mechanism that only needs four AAA batteries. (The keypad has a low-battery indicator to let you know when it's time to change the batteries.) For videos demonstrating use and pricing, visit 
www.topsecretfurniture.com
.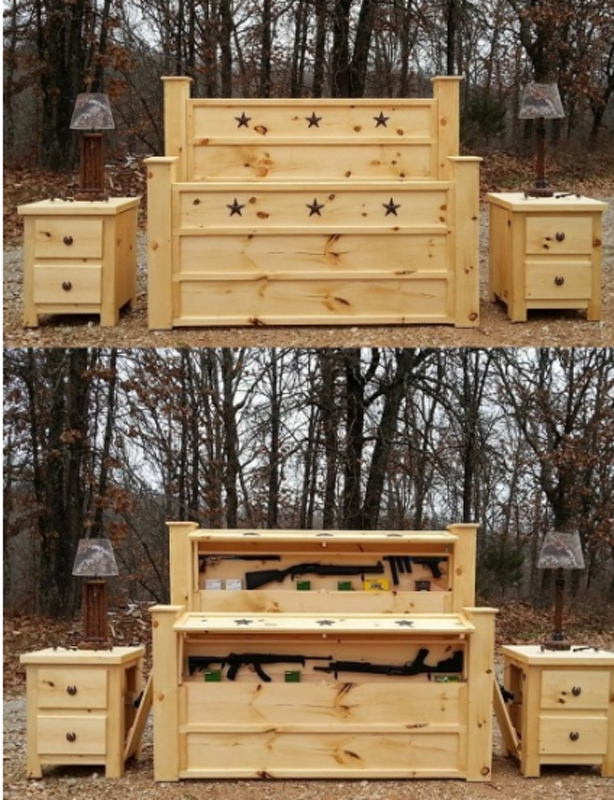 4. Rough Country Rustic Furniture 5 Piece Hidden Compartment Honey Glazed Bedroom Set

Other than your living-room couch, what's the other place you're most likely to be if a home invasion were to take place? Well, in bed. If you're looking to build both your home-defense strategy and your bedroom suite from the ground up, 
Rough Country Rustic Furniture
offers an attractive option with its 5 Piece Hidden Compartment Honey Glazed Bedroom Set. It's got concealment options inside the headboard, inside the footboard as well as inside the side walls of each bedside table. The headboard and footboard pieces will hold two full-size long guns as well as handguns, and fastens with a magnetic locking device. Rough Country also offers wall inserts, some fronted with mirrors, wall art, living room and dining room furniture, and wooden art pieces for your walls...
check it out here
.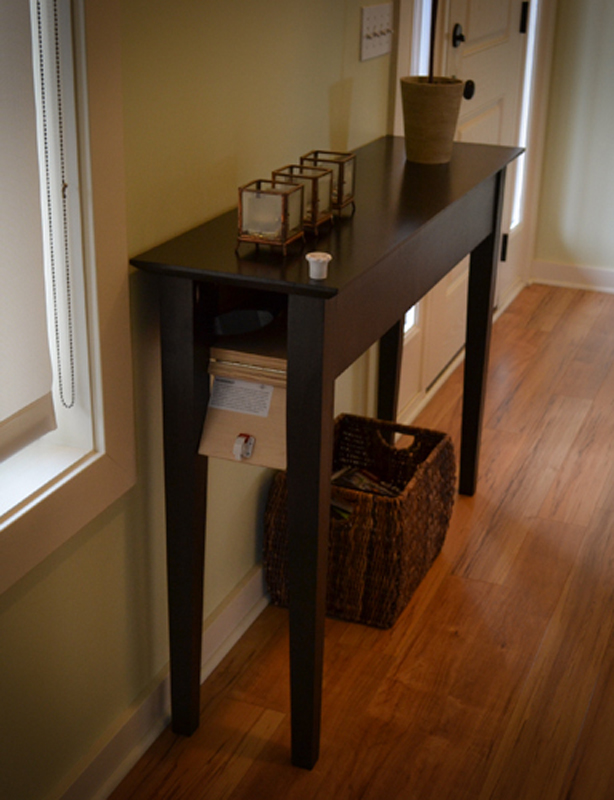 5. Stealth Furniture Sofa/Entry Table 
It's late at night and you're getting ready to go to bed. Your front-porch motion-sensor light suddenly comes on, and you hear an odd shuffling noise outside. Is it a hungry raccoon, or someone trying to break in? You head to the door to peek through the peephole, knowing that you've got a firearm stashed inches away from your hand. The
Stealth Furniture Secret Compartment Sofa/Entry Table
has you covered. Handmade in Indiana by Amish craftsmen, this entry table is available in your choice of three different finishes and four different locking mechanisms, including a magnetic lock, touch latch, RFID locking mechanism and a wireless keypad lock, so there will be one to match your decor and the level of security you feel is best. Stealth Furniture also offers a variety of other clever concealment furniture, including coffee tables, nightstands, mounted pictures and more...check out the entire high-end line at 
stealthfurniture.com
.