by
posted on June 27, 2021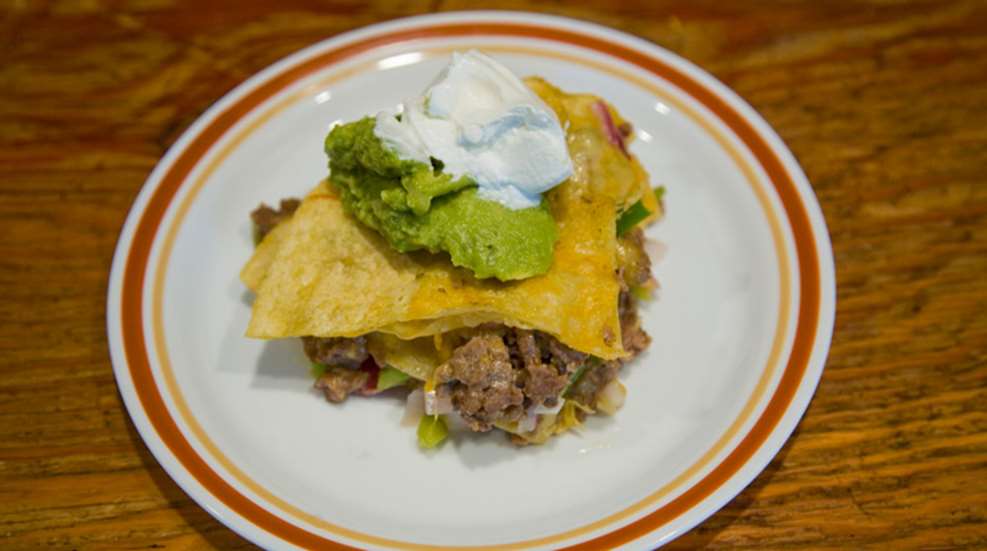 One of the great things about ground meat is its versatility. It fits in almost anywhere. Whether you want a burger, meatballs, a quick "steak" or a casserole, ground meat can fill the bill. I grew up eating a lot of Mexican food. This recipe is a compilation of a couple of others, along with my own small contribution, which is why I take credit for it. If you don't like it, don't blame the other two. If you have a casserole dish or—as I use—a small Dutch oven, this is a quick and easy way to put together a dinner with a kick. Here's what you'll need to assemble:
2 lbs. ground venison
10 medium size corn tortillas (You can substitute corn tortilla chips if you like some crunchiness)
1 cup of grated cheddar and Monterey jack cheese
1 1/2 cups finely diced red onion
1 1/2 cups finely diced green bell peppers
2 teaspoons salt
2 to 3 tablespoons of taco meat spices:
1 tablespoon chili powder
1/4 teaspoon garlic powder
1/4 teaspoon onion powder
1/4 teaspoon crushed red pepper flakes
1/4 teaspoon dried oregano
1/2 teaspoon paprika
1 1/2 teaspoons ground cumin
1 teaspoon sea salt
1 teaspoon black pepper

1 egg
1 20-oz. can of refried beans (frijoles)
Guacamole
Sour Cream
Directions
In a large mixing bowl mix the ground venison, taco meat spices, salt and the egg thoroughly. Brown and crumble this meat mixture in a skillet. Crumble the meat finely so that it will be easier to handle. Grease your casserole dish thoroughly or place a small rack in the bottom of it. The tortillas should be just under the diameter of the dish. Pre-heat the frijoles in a microwave to soften them for spreading. Coat a tortilla with the softened frijoles about a quarter of an inch, and place it in the bottom of the casserole dish. Cover it with about a half-inch of the ground meat. Sprinkle a handful each of the onion and green bell pepper. Cover with a bit of the grated cheese mix. Repeat this for as much of the tortillas and meat you have. Top it with another tortilla and cheese. Cover and bake in an oven pre-heated to 350 degrees for 50 to 60 minutes. With a sharp knife, cut through the loaf into serving-size pieces. Put a generous dollop of guacamole and sour cream on top. Serves 5 – 6.