1. Win an X-Sight HDS
Picking out the right gift for Dad can be tough…but what if you could win dad the right gift? American Technologies Network Corporation (ATN) is honoring Father's Day by hosting a photo contest, with the top prize being two (yup, two!) X-Sight HDS in either 3-12X or 5-18X. Visit ATN's Facebook page to submit your photo with dad, or be sure to vote for your favorite photo. Contest ends June 29th, so start searching now! Official rules, conditions and regulations can be found here. Now if you're not the gambling type there is no need to worry, just be sure to review the list below of wonderfully practical gift ideas for the adventurous dad.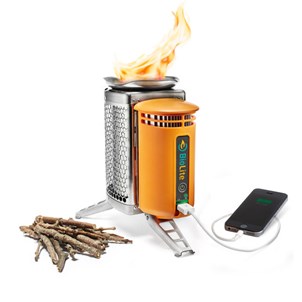 2. BioLite CampStove
The BioLite wood burning CampStove is great for your hunting enthusiast, camping aficionado or outdoor junkie. The BioLite CampStove nurtures your fire while it simultaneously generates usable electricity for charging portable electronic devices, LED lights and many other devices that make an outdoor adventure slightly easier. How does it work? Well, once a fire is started in its cylindrical chamber, the heat generated is converted into electricity that kickstarts an internal fan, which creates airflow to produce a very efficient fire...so your watched pot will actually boil (one liter of water in 4.5 minutes if you like specifics). The remaining electricity powers a USB outlet where you can charge small electronic devices. The BioLite Camp Stove has an MSRP of 129.95. Visit BioLite for more information.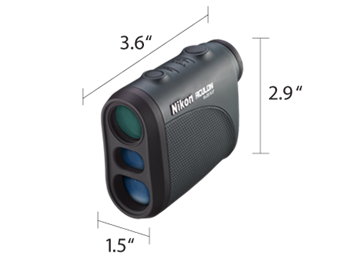 3. Nikon ACULON Laser Rangefinder (model AL11)
If you look up "compact" in the dictionary you may find the Nikon ACULON Laser Rangefinder as an example. This small-scale rangefinder is only 3.6 inches long and 1.5 inches wide, weighing only 4.4 ounces (without batteries). Yet don't let its compact size define its performance. The Nikon ACULON model AL11 has surprisingly clear 6X optics and can range a target out to 550 yards, and quickly measures target within 200 yards. So if your dad enjoys gun hunting, bow hunting or target shooting (or all three), give him the gift of a confident shot. The Nikon ACULON has an MSRP of $169.65. Technical specifications can be found here.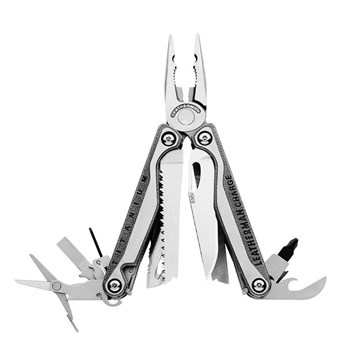 4. Leatherman Charge TTi
When I look at this tool I immediately picture my dad. He is always at the ready with his pocket tool of infinite uses, even when someone is opening a gift held together with weak, transparent tape. So, if your father is the type to stop what he's doing to help with a quick fix or full-on repair, the Leatherman Charge TTi is the gift for him. The 19 tools on this comfort-sculpted titanium functional instrument include are a stainless-steel clip-point 2.9-inch knife blade, screwdrivers, wire and hard-wire cutters, files...and you can bet he'll be the hero at the range when WD40 just doesn't do the trick. The Leatherman Charge TTi has an MSRP of $170.85, and can be personally engraved for an additional fee. Visit Leatherman for a full list of its tools and more information.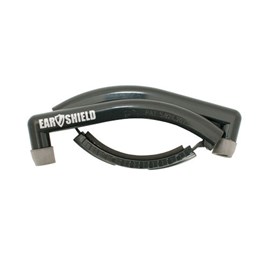 5.  OTiS Technologies Ear Shield 
According to the National Institute on Deafness and Other Communication Disorders (NIDCD) long or repeated exposure to sounds at or above 85 decibels can cause hearing loss, and the average decibel rating for a firearm is 150. Yet, however obvious the effects of target shooting can have on hearing, ear plugs are not wholly efficient and ear muffs can make obtaining a solid cheek weld problematic. Thankfully OTiS Technologies has the solution! The OTiS Ear Shield is a smart, out-of-the-way method to hearing protection. The Ear Shield guards your ears from high-decibel noise but still permits low frequency sounds, like speech, to be audible. Still not sold? Look at the Ear Shield's design, it's compact and won't get in the way of achieving the proper cheek weld. The OTiS Ear Shield has and MSRP of $24.99. Visit OTiS Technologies to place your order.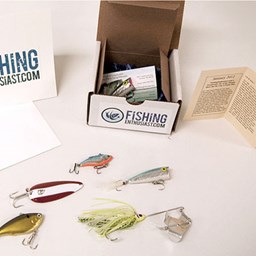 6. FishingEnthusiast.com Monthly Lure Box
If your dad has a "Wishin' I was fishin'" mug, a sign that reads "Gone fishing. Be back for deer season" or steals the remote to put on River Monsters, then this next gift could make your dad floppin' happy. FishingEnthusiast.com allows you to select a monthly lure box for your fisherman based on his preferred fishing environment (fresh, salt or fly). Each lure of the month is selected by the top fishing guides throughout North America. They offer three-month, six-month or one-year subscriptions. The FishingEnthusiast Monthly Lure Box has an MSRP of $18 per month. Follow the link here to visit FishingEnthusiast.com.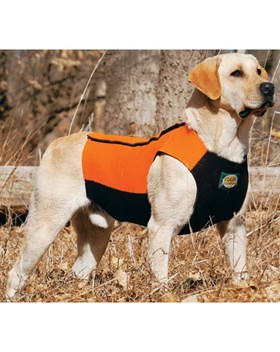 7. Cabela's 5mm Neoprene Dog Vest with Armor-Flex Chest Protector
Maybe the best for your dad is a gift for his best friend. Cabela's 5mm Neoprene Dog Vest with Armor-Flex™ Chest Protector is an investment for a better hunt and the health of his dog. The vest is made with Armor-Flex material in the neck, chest and abdomen to protect those areas from rough underbrush, yet does not inhibit the dog's enthusiastic agility. Additionally, the 5mm Neoprene Vest insulates and adds further protection to their sides and back. Be sure to follow the sizing instructions provided by Cabela's, although slight alterations may be needed to really get a snug, comfortable fit on your dog. Cabela's 5mm Neoprene Dog Vest has an MSRP of $39.99-54.99. Review the sizing chart and place your order at Cabela's online.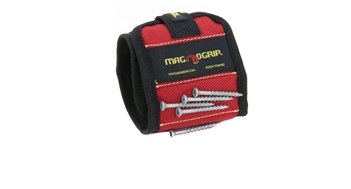 8. MagnoGrip Magnetic Wristband
The MagnoGrip Magnetic Wristband is a great gift for any gun-tweaking dad who does not have three arms. Created to end the annoying problems of falling pins, roll-away springs and the forever unanswered question of "…now where did I put that?" The MagnoGrip wristband is made with durable, breathable polyester and inlayed with strategically placed magnets that are able to hold up to one pound of tools. The wristband is one size fits all, weighs 1.8 ounces, and is 14 inches long and 3.5 inches wide. The MagnoGrip Manetic Wristband has an MSRP of $15.99. Get pulled to MagnoGrip.com for more information.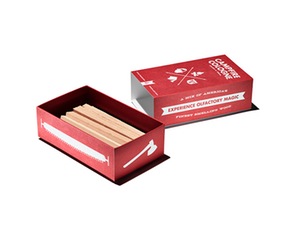 9. Campfire Cologne by Antler & Co.
If your dad already has pretty much everything, and you've exhausted the gifts of sauces, socks and sweets, then maybe scents should be your next go to. Antler & Co. has nostalgia in a box, and it goes by the name of Campfire Cologne. Filled with fragrant cedar sticks which should be lit then quickly blown out, Campfire Cologne will fill the air with memories of bonfires, marshmallow roasting, and sounds of crackling wood. Visit the Campfire Cologne website for further in-fire-mation (how's that for a "dad joke"?), and to place an order. MSRP of $13. 

10. NRA Membership
Give your dad the gift of freedom, knowledge, insight, history and much more with a membership to the National Rifle Association of America. As an NRA member, your father will be an active defender of the Second Amendment, have his choice of monthly NRA magazines, an NRA membership card and decal, invitations to "Friends of NRA" dinners and special events, and the list goes on. With a plethora of memberships offered, there is no doubt that you will find the perfect package for your dad. Visit the NRA Membership page here to review membership programs starting at $35.