by
posted on September 7, 2019
If the weather's just too nasty for hunting, hiking or other outdoor activities, don't fret: There's still plenty of outdoor-themed fun to be had indoors. One great hobby is collecting stamps related to hunting or wildlife...it's a great way to stay involved with your warmer-weather interests.
What Stamps to Collect:
To keep your collection a manageable size, narrow your focus, perhaps by theme or time period and format:
1)  Theme
Among the possibilities here are the federal Migratory Bird Hunting and Conservation Stamps (commonly known as duck stamps); state duck stamps; stamps that feature a single animal, such as a bear or deer; Indian Reservation stamps (hunting on reservations) or stamps dealing with wildlife conservation.
2)  Time Period
You might like to collect stamps issued in a specific year, such as the year you were born. Or you could concentrate on stamps from a particular time in history, such as the Civil War or the Roaring 20s.
3)  Format
You can find stamps in a number of formats, or styles. Some possibilities include: 
a)      Single Stamps
b)      Sheets
Most U.S. stamps are printed and sold by the post office in whole sheets. Because sheets are generally broken up to be sold or used, they are harder to come by than single stamps—particularly sheets of rarer, hard-to-find stamps. 
c)      First Day Covers 
A first day cover consists of an envelope, a stamp and a postmark that was canceled on the first day the U.S. Postal Service issued that particular stamp design. Since 1923, first day covers have been decorated with a special illustration, called a cachet, on the envelope.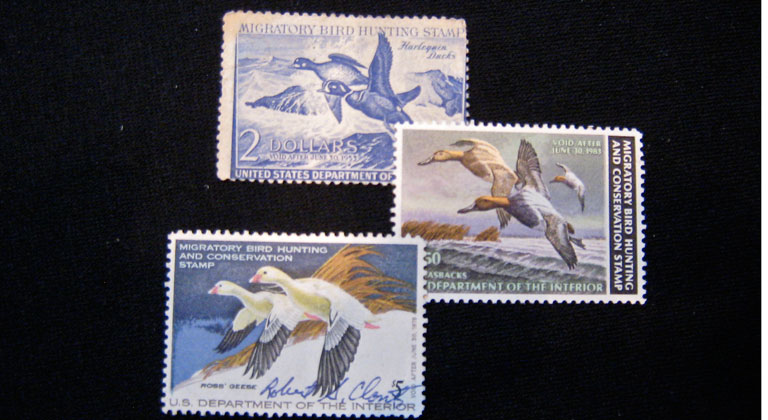 Where to Find Stamps:
1)      Ask friends, relatives and even businesses to save their stamped mail for you. 
2)      Visit a stamp dealer. To find one, Google stamp dealers and the state in which you live—for example, "stamp dealers Virginia." 
3)      Join a stamp club. 
4)      Attend stamp shows. This is a great way to see a lot of stamps and to meet other collectors. To find a stamp show, google stamp shows and the state in which you live—for example, "stamp shows Texas." 
5)      Buy new stamps at the post office. 
6)      Study websites such as e-Bay to see what's out there. (As a beginning collector, you probably don't want to buy from online sites because you can't examine the stamps before you buy them.)
How to Care for Your Stamps: 
1)      Wash your hands before handling stamps. 
2)      Buy stamp tongs and a magnifying glass. 
3)      Organize your collection in a box, notebook, binder or stamp album. Use stamp hinges or mounts to secure stamps in albums. For box storage, keep stamps in labeled envelopes. 
4)      When sorting stamps, lay them on clean, white paper. 
5)      To remove a stamp from an envelope, cut out the stamp along with a somewhat larger portion of the attached envelope. Place in a shallow bowl of cool water and soak until the stamp loosens—about 30 minutes. Use stamp tongs to remove the stamp from the envelope piece. Place the wet stamp between two paper towels and stack something heavy, such as books, atop it until dry.
Ready to Go
As you can see, you don't need a lot of equipment to collect stamps. Nor do you have to spend a fortune, although there are certainly expensive stamps out there. So what are you waiting for? Isn't it time to try out a new hobby?