by
posted on July 21, 2021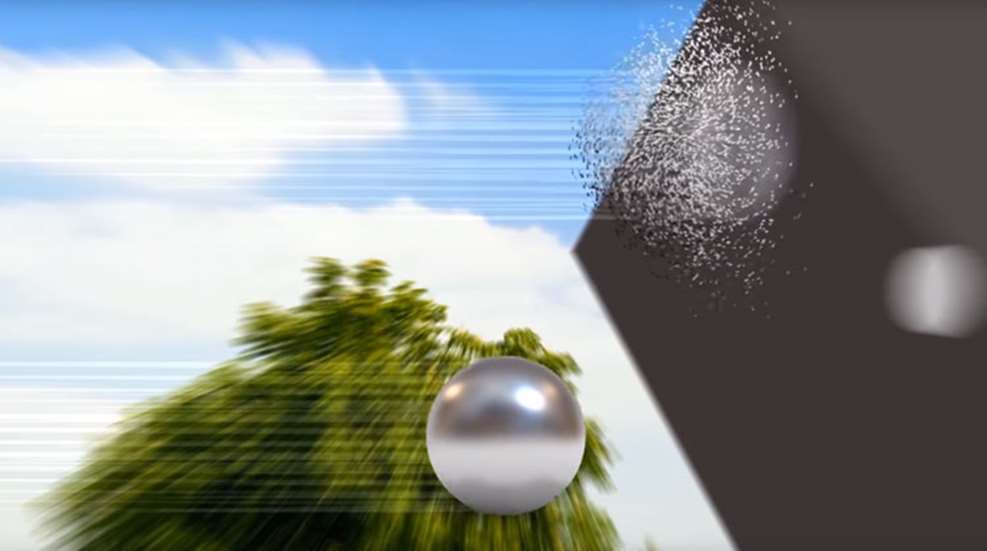 Air Venturi released a new kind of BB gun ammunition designed to protect shooters from the safety hazard known as ricochet: Air Venturi Dust Devil BBs. If you're not familiar with ricochet, it's essentially the one particular type of accident that can result in injury...even when the shooter is doing their best to follow the Three Rules of Gun Safety (1.ALWAYS keep the gun pointed in a safe direction; ALWAYS keep your finger off the trigger until ready to shoot; ALWAYS keep the gun unloaded until ready to use.). That's because nearly any person of sound mind--young or old--easily understands that a gun should never be pointed in an unsafe direction, and so most all shooters practice safe muzzle control. But occasionally a shot that's fired in a safe direction can randomly strike a hard, perhaps even unseen, object like a rock that causes it to ricochet and strike someone. 
Normally after a ricochet--or a rapid change in bullet direction--the projectile doesn't have enough energy to cause major injury (depending on many factors such as bullet weight, initial velocity, distance from the target, shot angle, etc.) Unfortunately, the human eye does not require much energy to damage it. What's more, ricochet energy can be exacerbated by steel BBs that do not deform and shed much energy when they hit an equally hard object. Rather, steel BBs can direct what's left of their energy in another direction by bouncing. It's why wearing eye protection while shooting is so critical for everyone, but especially for young and inexperienced shooters.
To combat ricochet accidents, NRA Certified instructors always stress knowing your target and what's beyond it, as well as always wearing approved safety glasses while shooting BB guns. But thanks to Air Venturi, there's a new option that virtually eliminates the chance of ricochets from BB guns. It's the frangible Air Venturi Dust Devil BB. 
Made of powdered metal that's compressed into .177-caliber round BBs, the Dust Devil BB bursts into thousands of harmless tiny particles upon impact of any hard object, thereby eliminating the chance of dangerous ricochet. For recreational BB gun shooters--and especially kids--this product is revolutionary. The compressed metal (lead-free), 4.5-grain BBs are also lighter than steel, so they are 10 percent faster (although the shooter should know that they have slightly less energy downrange).
I tested the Dust Devil BBs and found that even when fired from a low-velocity, Red Ryder-style BB gun, the Dust Devil BBs pulverize themselves the instant they hit any object that would be hard enough to make normal BBs ricochet. For example, at 10 yards the Dust Devil imploded upon a steel target, a solid wood board and a brick. They did not implode on a plastic trash can, but they also did not ricochet to any significant effect either--the plastic trash can absorbed most of the BBs' energy by flexing. At 20 yards, the Dust Devil imploded on the steel target, but not on the wood. However at this range, the BB's energy was so low that it couldn't ricochet in any dangerous way after striking the wood. From higher velocity, adult-style airguns, the Dust Devil turns into dust upon striking nearly anything.
If there is a downside to the Dust Devil BB, it is that each BB is not perfectly cylindrical, what with its manufacturing crest that encircles it, and so accuracy could suffer. But we all know smooth-bore Red-Ryder-style BB guns are not all that accurate anyway, so I'm not sure these less-than-perfectly-round BBs make all that much difference. At any rate, the Dust Devil is meant as a recreational BB for safe plinking rather than for competitive shooting. Quite simply, it's a safer BB.
The Air Venturi Dust Devil BBs come in packs of 1500 with a nifty box that folds into a spout for (semi) neat pouring. Around $10 per box of 1,500; click here for more details or to purchase.