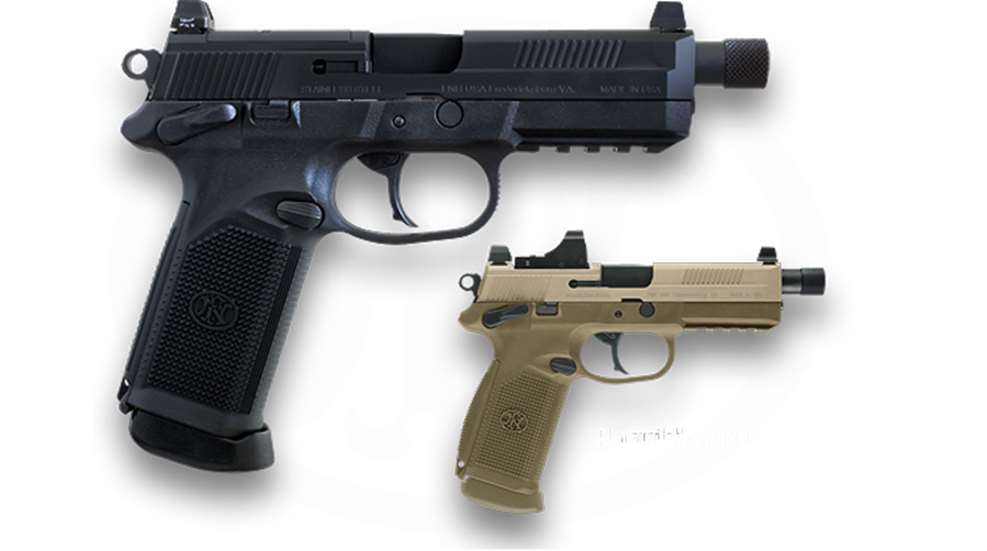 Semi-automatic handguns with a red-dot optic mounted onto the slide are becoming more and more popular among today's shooters. Advances in optics technology have resulted in micro red dots that are small enough to be mounted onto a handgun slide, and are hardy enough to withstand the tremendous punishment of riding along during a recoil without breaking or even moving off target.
Competition shooters especially have taken to the handgun-mounted red dot, seeing faster target acquisition and quicker follow-up shots than when using traditional iron sights. However, optic-equipped handguns can be used for much more than dropping steel plates.
Due to increased reliability and availability, slide-mounted red dots make a great choice for home defense. Some of the biggest issues in home defense center upon getting threat-stopping shots on target quickly and effectively. The micro red dot's use in competition shows that, under pressure, shooters find the target faster and more easily with a red dot than with iron sights. This is absolutely essential in a home-defense situation, where lives depend on speed and precision.
Another added benefit of a red-dot sight for home defense is that the use of a red dot is intuitive. Many people relying on handguns for home defense may not have the time or money to get to the range as often as is necessary in order to build lightning-fast skills with an iron sight. With a red dot, shooting becomes a simple matter of placing the red dot on top of the target and squeezing the trigger.
In recent years, manufacturers have introduced a slew of micro red dots and handguns easily capable of equipping them. Here are three great combinations:

1) The Pistol: FNX-45 Tactical. The Optic: Trijicon RMR
The FNX-45 Tactical from FN America is a polymer-framed pistol chambered in .45 ACP and features a stainless-steel slide with two mounting bases for optional red-dot optics. Fixed 3-dot night sights also come standard, should users choose to not mount a red dot. Suggested retail price on the FN FNX-45 Tactical is $1,349.
The Ruggedized Miniature Reflex from Trijicon is built to the same durability requirements as the company's famed ACOG optic, which means it can withstand the tremendous forces of a recoiling handgun slide. The RMR is LED-illuminated and is powered by a CR2032 battery. The entire assembly is housed in a forged aluminum frame and features eight brightness settings. Suggested retail price on the Trijicon RMR is $708.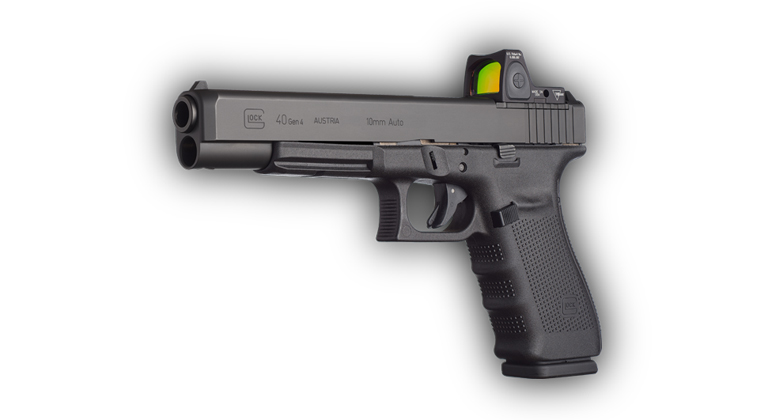 2) The Pistol: Glock 19 MOS. The Optic: Leupold Delta-Point Pro
The Glock G19 MOS is the same Glock handgun that everybody knows and loves with a simple alteration: The rear of the slide features a cutout that fits three different adapter plates for a red-dot optic. Without an optic, a 00 cover plate is used to maintain a smooth slide profile. When mounting an optic, simply choose the cover plate that corresponds to your optic of choice. Suggested retail price is $726.
The Delta-Point Pro from Leupold Optics is a rugged optic that features a lightweight aluminum housing that is surrounded by spring steel for added durability. The reflex red dot includes the company's Motion Sensor Technology that detects any movement in the optic and instantaneously turns it on when it's needed. After 5 minutes of inactivity, the optic turns off to preserve battery life. The Leupold Delta Point Pro retails at a suggested price of $779.99.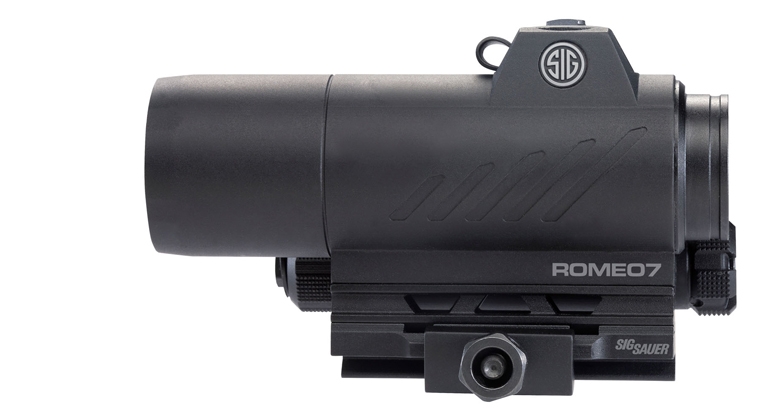 3. The Pistol: SIG Sauer P320RX. The Optic: SIG Electro-Optics Romeo 1
The P320 from SIG Sauer is a polymer-framed striker-fired service pistol that is designed to provide an improved level of safety over other striker-fired guns. The gun does not require a trigger pull for take-down, and special tools are not required for cleaning or maintenance. The gun also features SIG's modular grip frame and removable fire control assembly, allowing users to quickly convert the gun between frame sizes, calibers and barrel lengths. Suggested retail price is $713.
The Romeo 1 from SIG Electro-Optics is a miniature open-reflex red dot that is designed with SIG's TruHold twin adjustment springs, which provide a lock-less zeroing system. The Romeo 1 is machined from a single billet of magnesium to ensure strength and lightness. The optic also features SIG's MOTAC system, which is activated through motion and recalls the last power setting. Users who order the new SIG Sauer P320RX will find a Romeo 1 already installed on their gun. The Romeo 1 retails at a suggested price of $375.