by
posted on July 30, 2019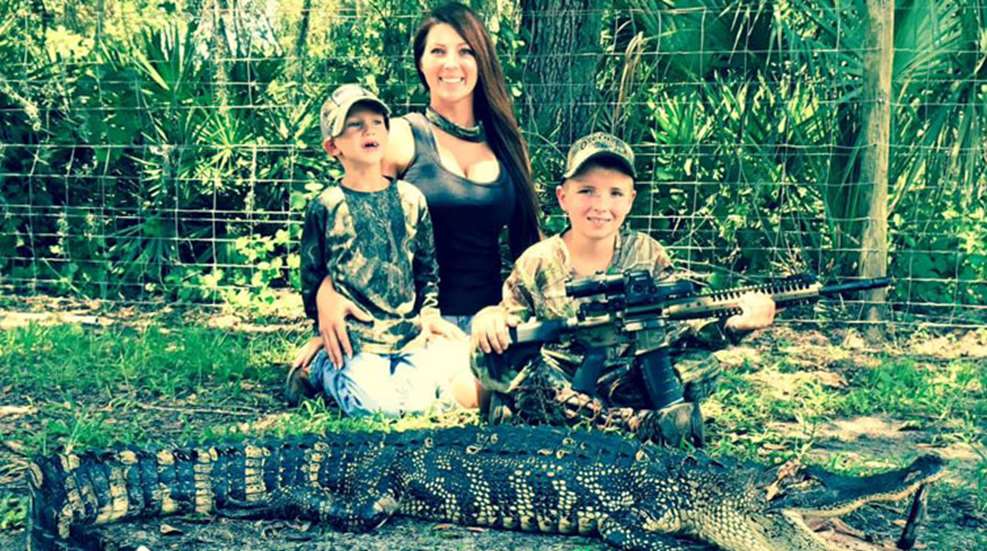 I started hunting long before I could even walk. My earliest memories date back to being so small that I could stand up in the cab of the truck on the way to the woods. My "papa," aka my paternal grandfather, Frank Drapal, would wake me before sunrise. Then I would have to help load the truck with all of our hunting supplies, and walk the dogs before loading them. At the time, my mind said I would do anything to spend one moment beside the greatest man in the world. but I did not think nearly as highly of this "hunting thing"...it had not won my heart over just yet!
My papa was my hero. He taught me so much about the outdoors: hunting, fishing, (including a few things he probably shouldn't have, like crossing fences), air boating, stock car racing, and most importantly, he would preach and teach about safety. Unfortunately, we lost him at the young age of 60, but in those short and very limited years he created a passion deep inside my heart that would be everlasting and passed down to my children.
When I made the decision to raise my children as a single mom, I knew teaching them about the outdoors and creating lifelong memories would be just as difficult as the other burdens that are associated with being a single parent. Creating children of the outdoors was just as important as establishing good morals and values. I was determined to broaden and pass on all I had learned through the years, and refused to allow statistics to hinder me.
Through upbringing, experience, research and continuing education, I have been successful in creating safe and knowledgeable "lil' hunters." I have always believed in the "yes" system for safe firearm introduction and handling. At a certain maturity level (age has fluctuated depending on the child), I made a commitment to them that whatever it was, within reason, that they wanted to do with a firearm, the answer would be "yes." If they wanted to hold a gun, we would hold the gun. If they wanted to learn how to load the gun, we learned how to load the gun. If they wanted to shoot, we would shoot. I felt that if they always had trust in me to say yes, they would never fear asking, therefore, curiosity wouldn't get the best of them. I have four children; their ages range from 16 years to 2 years, and thus far, the "yes" approach has been a success: My kids have always followed safe gun handling practices.  
Some of our hunting adventures have included deer, turkey, hog and gator. Our most favorite family hunting experience would be hog hunting with dogs. This is something the entire family does together and it does not require a lot of "quiet time." Each one of my children has started their outdoor adventure by being strapped down in a car seat on a buggy. I once asked one of my boys, "How do you feel about hunting with your mom?" His response? "I think it is cool."
I now find as much enjoyment, if not more, in hunting "through" my children. To see them grow and mature in their tactical skills and general knowledge of the woods, to see the adrenaline and excitement written all over them when bagging game, or hearing dogs bay, is a feeling that's completely unexplainable. I honestly feel that my children and I are blessed beyond measure, and are living the best life possible.

My advice for the any would-be "camo moms" out there is this: First, do your research! There are many local and national organizations that will help with getting you and your children involved in the outdoors. The NWTF, Ducks Unlimited and your local 4H organization are just a few of many. Locate an NRA-sponsored coach or course. Or you can contact surrounding gun retailers and ask if they offer any educational classes for firearm safety. Locate management areas and public land. Visit your state conservation website and educate yourself on hunting seasons, bag limits, rules and regulations. You can also gather information regarding special hunts, youth hunts and quota hunts via the same sites. The greatest advice I can offer is to book a hunt through a Hunting Guide Service, such as NRA Outdoors, in your state. Most guide services are up-to-date on the latest regulations, season dates and licensing requirements. Most outfitters employ well-educated and friendly staff so that you and your children will have the best experience possible. My experience as both a guide and hunter has been exceptional. 
I believe that it is very important to expose children to the outdoors at a young age. With the world rapidly changing, hunting and outdoor recreation is a great way to spend quality time together. It is incredibly rewarding to share in this passion with my children.
Want to see a video of the author's son hunting nuisance gators? Click here!