by
posted on September 18, 2019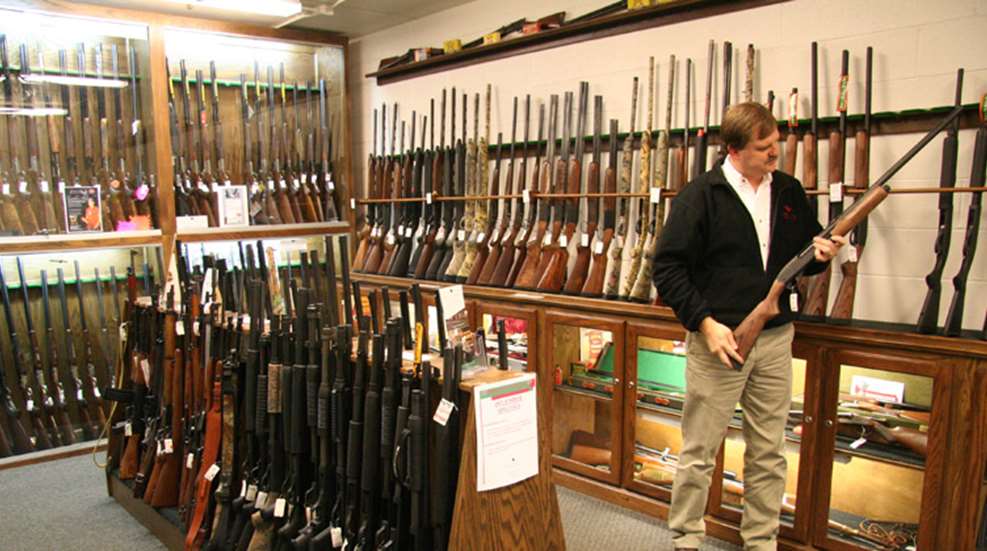 Baby Boomers are those Americans born during the 20-year span from the mid-1940s to the mid-1960s—some 76 million people—whose buying power and economic impact have influenced the firearms industry for decades. But things are changing. As the Boomers grow into retirement age and begin passing away, a new generation of Americans—Millennials—is beginning to make its presence felt in many ways, not the least of which is economically.
Not as clearly defined as Baby Boomers, Millennials are also known as Generation Y, and are typically described by demographers as those people born in the early 1980s to the mid-1990s, even stretching into the early 2000s. But no matter how they're defined, Millennials are very different in behavior from their parents and grandparents, and those differences are rocking the firearms industry.
Rex Gore,owner of Black Wing Shooting Center near Delaware, Ohio, has studied that industry for 20 years. He's used his knowledge to build Black Wing into a diverse, state-of-the-art, five-star rated shooting facility as determined by the National Shooting Sports Foundation. And he has some definite thoughts about marketing to Millennials.
"Millennials like experiences," said Gore. "They will spend money, but they're not gun collectors as the Baby Boomers were. Instead, they like to have fun and create memories with their friends. They enjoy shooting, but most aren't hunters."
As a result of the influence of Millennials, Gore believes there is going to be a dynamic shift in the future of the shooting-sports industry, and those changes are beginning to be seen already.
"I'm continually telling my staff of 35 people that what has successfully gotten us where we are today is no guarantee that we will be successful down the road," he said. "It's no secret that Millennials want 'black and tactical' when it comes to firearms and accessories. But unlike Baby Boomers, they don't care much what the brand name of the firearm is they're buying as long as it will do the job. In other words, they want utilitarian, what works."
As for what those trends will mean for the future of brick-and-mortar gun shops, Gore says it's anyone's guess.
"I'm constantly studying not only the firearms industry but retail sales in general, and Amazon's approach has changed a lot of things. For instance, Amazon is now gearing up to enter the food industry. And when Kroger and Walmart are scared—they now control much of the grocery business in America today—you know something is set to happen."
To make his point, Gore cited a company that didn't listen to its customers and change with the times, and ultimately failed as a result:Blockbuster.
"Customers didn't like having to take the time to go to a Blockbuster store to rent a video, then return it to the store when they were finished watching it," he said. "Netflix and other such companies saw an opportunity and filled that niche. And where is Blockbuster today?  Gone. I don't want Black Wing Shooting Center to make the same mistake, so we are constantly asking our customers, particularly Millennials, what they want. And we're listening and changing."
One of the changes Gore is implementing is a transition in his gun sales department. "Millennials don't want to be sold-to," he said. "Earlier generations liked having a gun counter where firearms were displayed, and they enjoyed having a salesperson behind the counter explaining the good, better, best features of the various guns.
"Millennials aren't like that. Because of growing up with the Internet and having a smart-phone in their hand from a young age, Millennials have likely done their research about a particular item before they even enter a gun store. So all they really want is help finding the particular firearm or accessory they've researched. In most cases, they already know what they want to buy." 
As a result, Gore believes, rather than future sales taking place across a traditional gun counter, the firearms industry is going to transition into what's termed more "shoulder-to-shoulder" sales. Some gun stores have already eliminated sales counters altogether, replacing them with stand-alone displays or kiosks for displaying firearms. Salespeople then roam the sales floor, assisting customers. Not surprisingly, that same concept is used in cell-phone stores.         
Gore also mentioned the selling of firearms accessories and the importance of having them priced right. "Unlike with firearms that must be sold through a Federal Firearms License (FFL) dealer, Millennials are well aware that they don't have to buy their accessories at a store," he said. "For instance, if they believe an accessory is priced too high at a store, they will likely have that particular accessory ordered over the Internet using their smart-phone before they even get out the front door; and the item then arrives at their home the next day. That kind of buying power and technology is a challenge to compete against."
Gore is also counting on the fact that he and other gun-store owners who have a shooting range associated with their stores have an advantage over those gun shops that don't. "No matter where Millennials buy their firearms and accessories, they will still need a place to shoot," he said. "Looking to the future, if I owned a brick-and-mortar gun shop that only sold firearms and didn't have a range, I'd be looking for an exit strategy."  
Gore concluded his comments by sharing the philosophy that has made Black Wing so successful in the past. "We believe we're in the recreation and entertainment business," he said, "and we only sell product—firearms and accessories—as a result. That's been Black Wing's focus from the beginning. So knowing that Millennials like fun, exciting, memorable experiences, we believe we're prepared to provide a place for those activities, and that we are well positioned to meet the shooting needs of this next generation of Americans well into the future."
Only time will tell if Gore has guessed right. But he has an ace in the hole. His son, Mark, currently works as a manager at Black Wing and is expected to take over the helm of the business in a few years. And, yes, he's a Millennial.