by
posted on June 3, 2018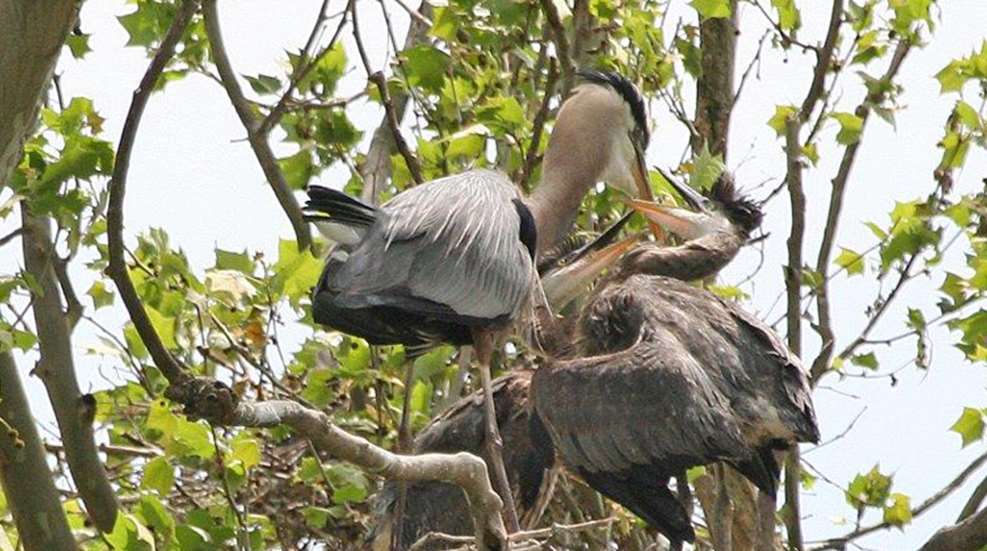 It doesn't have snow-capped mountains, rock-strewn seashores, bison herds or wolf packs, but Ohio's national park does have a certain uniqueness. Located between Cleveland and Akron in northeast Ohio, Cuyahoga Valley National Park's 33,000 acres straddle the Cuyahoga River and are a mosaic of both wildlife and human habitats.
"The park is a combination of deep forests, rolling hills and open farmlands," said Pamela Barnes, a spokesperson for the park. "There are a number of 'indicator' wildlife species that have returned to the park in recent years—peregrine falcons, bald eagles, river otters, beavers and others—that tell us the park is becoming a healthier environment. And in addition to the natural history found here, we also highlight the human and cultural history of the area, including industry, farming and transportation, such as the Ohio & Erie Canal." 
Ohio & Erie Canal Towpath Trail
Stretching the length of the park north to south—more than 20 miles—this packed-limestone path offers visitors hiking, running and biking opportunities, as well as access to many natural and historic sites within the park. The trail is the original towpath walked by mules and their drivers as they slowly pulled canal boats up and down the Ohio & Erie Canal more than a century ago. 
Taking seven years to construct, from 1825 to 1832, the canal provided a way for Ohio farmers and merchants to get their products to markets in eastern America. Open 24 hours a day, the Towpath Trail gives a chance to not only experience the park during daylight hours, but also after dark. At night, imagine yourself a runaway slave escaping north to Canada along the Underground Railroad, which possibly followed the Ohio & Erie Canal. 
Some original canal locks within the park have been preserved for their historical significance. The Canal Exploration Center, located at Lock 38, features a store selling items reminiscent of the Canal Era. In addition, interactive touch-screens give visitors an opportunity to navigate a canal boat through a lock, explore the nation's once-thriving canal system, or even eavesdrop on canal-chat conversations that took place years ago.
Beaver Marsh
Along the Towpath Trail in the southern half of the park, just north of the Ira Trailhead, is the Beaver Marsh. A boardwalk crosses the marsh, creating a great place for wildlife viewing and photography. The marsh was originally a wide spot in the Ohio & Erie Canal where canal boats were turned around and headed in the opposite direction. 
For birders, just a few miles south of the Beaver Marsh along Bath Road is a Great Blue Heron heronry.  More than 100 large stick nests can be seen close to the road in the trees year-round, with gangly young herons occupying the nests and being fed by their parents during spring.    
Waterfalls and a Covered Bridge
Brandywine Falls is not to be missed during a visit; it's a 65-foot waterfall located near the center of the park. Blue Hen Falls is not as large, but is also a beautiful location during spring. The Ritchie Ledges area makes for interesting hiking amid giant sandstone slabs. There is even a covered bridge in the park. 
Everett Covered Bridge, crossing Furnace Run, is the only remaining covered bridge in Ohio's Summit County. But during  the 19th century, the bridge was just one of over 2,000 covered bridges in Ohio, the state that led the nation in covered-bridge construction. 
Cuyahoga Valley Scenic Railroad
Running between Cleveland and Canton and passing through the park north and south is the Cuyahoga Valley Scenic Railroad. Excursions are offered year-round, and include leisurely, ranger-led trips to view wildlife and wetlands, or you can participate in the more active Bike Aboard! program. 
From April through October, it's possible to bicycle one way and return by train with your bike, all for only three dollars. Catch the train at any boarding station and train staff will load your bike on and off the train for you. Schedules are available at boarding stations, visitor centers and online at www.cvsr.com; for more information call (800) 468-4070.            
Another biking opportunity within the park is the 2.3-mile East Rim mountain-bike loop trail that opened just last fall. "The trail is single-track and we have seven more miles of trail planned," said Barnes. "The trail direction alternates daily, not only to provide a different experience, but also for minimizing impact."
Cuyahoga Valley, the tenth-most-visited national park in the country with nearly 2.5 million visitors annually, may not have the grandeur of America's larger, more wilderness-oriented national parks, but if you're looking for an "outdoorsy" day trip—or even a multi-day spring getaway—it fills the bill just fine. 
Begin your visit at the park's Boston Store Visitor Center. For more information go online to www.nps.gov/cuva or call (330) 657-2752; phones are answered 10 a.m. to 4 p.m. daily.  
Farming at Cuyahoga Valley National Park?
A unique program of this urban national park is the Cuyahoga Valley Countryside Conservancy. "The National Park Service realized that farms and farming were a large part of this area of northeast Ohio before the park was established," said Barnes.  "So when the park was created, we wanted to preserve part of that rural heritage and culture." As a result, a dozen active farms operate within the park today, growing everything from livestock to fruits and vegetables; there's even a vineyard. The public is welcome to visit these various farms (some by appointment only), and farm markets are held on weekends during produce season.