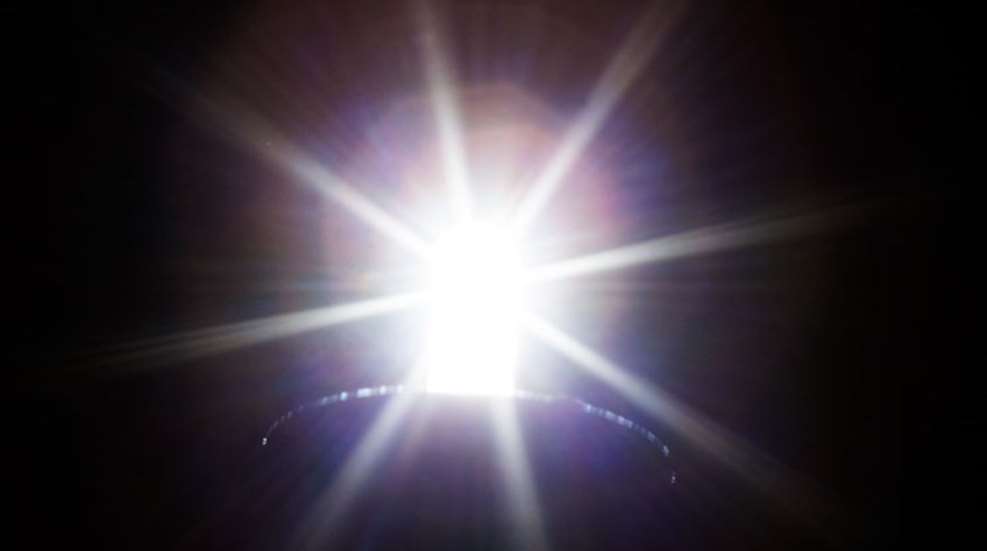 With the popularity of concealed carry in the United States, another aspect of the conversation is growing: What should be in a concealed-carry kit? This "Every-Day Carry" (EDC) discussion takes many forms. Knives, medical kits, spare magazines, holsters and other accessories all come up in the discussion. One important piece of gear that is a great addition to any kit is a tactical flashlight. Here are 10 great tactical flashlight options to incorporate into any EDC rig: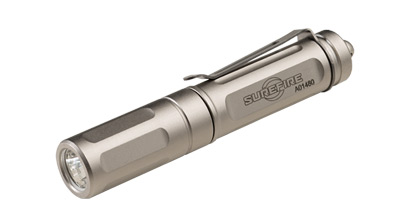 1. SureFire Titan Plus
The SureFire Titan Plus is one of the easiest EDC flashlights to add to any carry kit, simply because it's one of the smallest options on the market. The light measures a scant 3.3 inches long and 0.58 inches wide, yet produces a powerful 300-lumen beam that will illuminate any immediate area for an hour. The light runs off a single AAA battery and weighs two ounces. The suggested retail price is $99.99.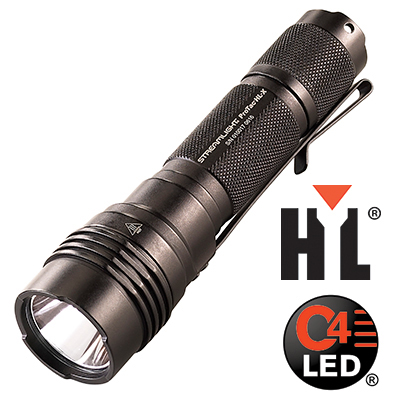 2. Streamlight ProTac HL-X
The Streamlight ProTac HL-X is a bit larger than some of the other options we're listing, but the extra size provides extra illumination for those wanting to ensure visual acuity at night. The light features low, medium, high and strobe settings and uses the company's Ten-Tap programming that allows the user to select three different programs for the setting order. The highest setting produces 1,000 lumens of light for 1.25 hours. The suggested retail price on the light is $135.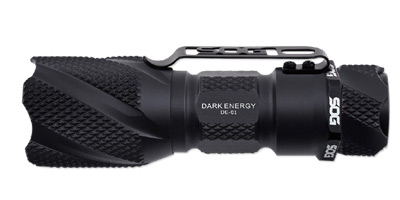 3. SOG Tactical Dark Energy 214A
The Dark Energy 214A from SOG Tactical measures 3.8 inches long and weighs in at 3 ounces, making it a compact option for EDC use. The light produces 188 lumens and features five unique settings: momentary on/off, 100 percent power, 40 percent power, reading and tactical strobe. The aluminum housing features aggressive checkering to ensure grip, even in wet conditions. The suggested retail price is $89.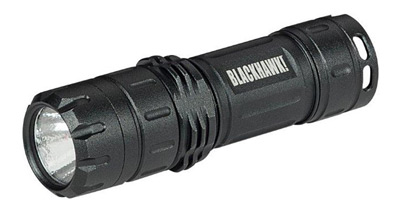 4. BLACKHAWK! Night-Ops Ally Compact Handheld Light L-3V
For those looking for an inexpensive carry option that packs easily, the Night-Ops Ally from BLACKHAWK! measures in at 4 inches long and 0.875 inches wide, and packs 150 lumens for easy area lighting. The total weight, with batteries, is 3.5 ounces, and the light features a total run time of 135 minutes. The rotating switch runs through high, medum, low, stroke and safety off settings. The suggested retail price on the Ally is $71.45.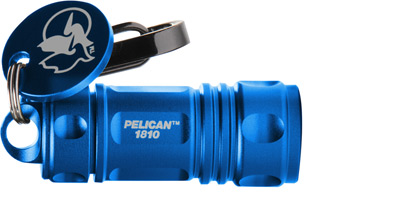 5. Pelican 1810 Keychain Light
EDC is a matter of convenience, and it doesn't get much more convenient than the Keychain Light from Pelican. This light measures a scant 1.5 inches long and weighs just half an ounce with batteries. The light features a rotary switch that provides 16 lumens of light for quick area illumination, allowing users to make close-range identifications or look for lost items. The light features a total run time of 8 hours and 30 minutes. The suggested retail price is $9.50.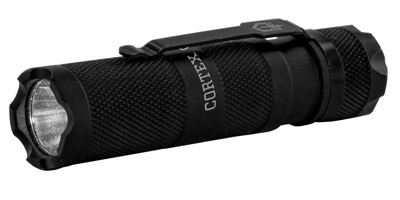 6. Gerber Cortex Compact Flashlight
The Cortex Compact Flashlight from Gerber Gear is compact enough for everyday carry and measures in at an overall length of 4 inches. It features a high output of 175 lumens with a total run time of two hours. A low-output mode of 30 lumens is also available, which offers a total run time of nine hours. The light is made from machined aluminum for durability and has the ability to run on multiple batteries, either 1 CR123 battery or 1 AA battery. The suggested retail price on the Cortex is $94.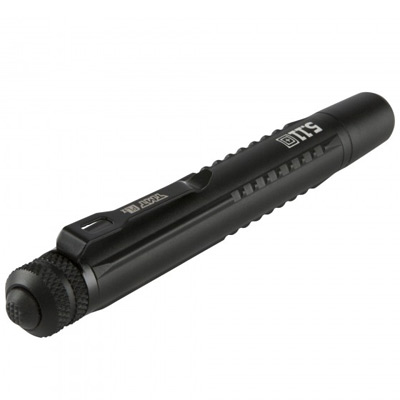 7. 5.11 Tactical TMT PLx Penlight
Do you have room in your pocket for a pen? Then there's room for the TMT PLx Penlight from 5.11 Tactical. The Penlight gives users an easy carry option that runs off two common AAA batteries and features a maximum output of 90 lumens. The light is made from aircraft-grade aluminum and is constructed with a regulated circuit and gold-plated contacts for reliability. The Penlight is available in both black and tan finishes, and retails at a suggested price of $26.99.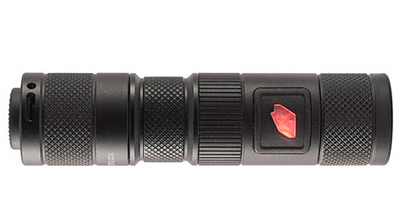 8. FourSevens Quark Smart QSL
The next generation of FourSevens flashlights is the Quark Smart QSL, which features a maximum output of 350 lumens in a compact package. The light measures 3.43 inches long, has a diameter of 0.86 inches and weighs 1.46 ounces. The neatest feature about this light is its Bluetooth compatibility, which allows the light to pair to a phone to check battery life, remaining run time, configure operating modes and even set proximity alarms. The light runs off a single CR123A battery and features a runtime of 1.5 hours. The suggested retail price on the light is $65.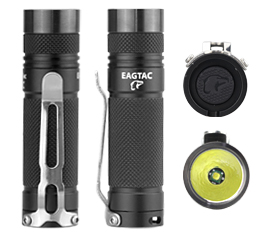 9. EagleTac D25CRC Clicky
The D25C Clicky from EagleTac is a compact flashlight that measures 2.9 inches long, 0.78 inches wide and weighs in at just one ounce. The light runs off a single CR123A battery and features four different brightness levels. At its lowest setting, the light features an ultra-efficient run mode that provides a 150-hour battery life. At its highest output of 519 lumens, battery life is 0.9 hour. The light features a programmable Moon Mode that reduces output at nighttime to conserve battery power. The Clicky sells at a suggested retail price of $60.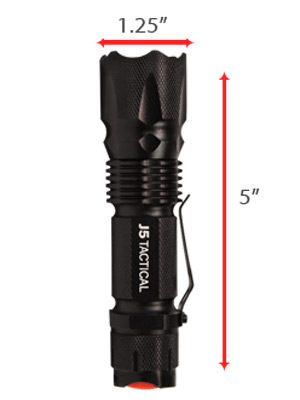 10. J5 Tactical J5V2 Tactical Flashlight 
The J5V2 Tactical Flashlight features an impressive output of 750 lumens in a package that measures 5 inches long and 1.25 inches wide. The light features a push-button tailcap and an adjustable-focus light lamp that can be pulled out or pushed in to widen or focus the beam. The light features a maximum throw distance of 705 feet and is rated IPX4 waterproof. The suggested retail price on the light is $59.95.