by
posted on June 6, 2018
After what seemed the longest winter in recent memory, (and if you live on the east coast, an apparently endless rainstorm), summer is finally upon us. Days are getting long, the crickets are getting noisy, and the smell of a charcoal grill is never to be more than a few steps away. All this can only mean one thing: Father's Day is right around the corner. But what exactly should you get Dad this year? Below are a few ideas sure to kick his summer off right.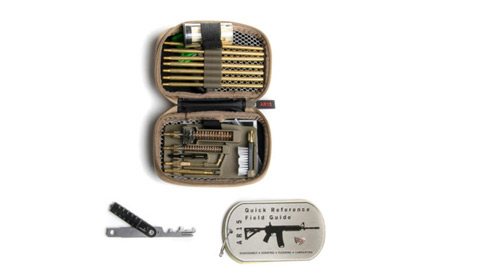 1. Is your dad a range regular? If you're reading this, there's probably a pretty good chance that's the case. Also probable is that he owns America's most popular sporting rifle. So what better gift could you get Dad than the gift of a clean gun? The AR15 Pro Pack from Real Avid comes with everything one could need for both a quick field clean, and more in-depth AR-15 maintenance. This includes a 33-inch cleaning rod, a star chamber brush, cleaning picks, an assortment of firing pin and bolt scrapers and much more. The whole kit can be purchased and on its way to you today for only $39.99. Check it out, along with many more fine products, on Real Avid's website.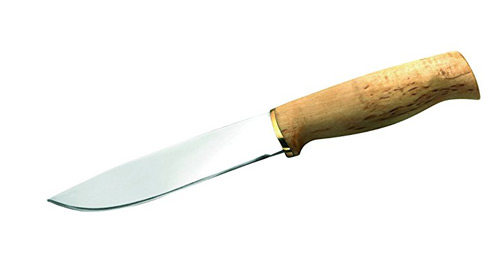 2. Does Dad spend most of the summer tending to feed plots, scouting game trails, and otherwise wishing it was fall? If so, he's probably the type to appreciate a good butchering knife like the Helle Jegermester. Designed specifically for the butchering of big game (its name means "hunt master," as fans of licorice liqueur probably already know), its thinner blade makes carving around bones easier, while its length provides a good balance between use on deer and larger critters. Even better, the knife is the definition of an heirloom in the making, with a beautiful curly birch handle, a simple-yet-elegant leather sheath and a 12C27 steel blade designed to last for generations. As Helle is a Norwegian company, and thus a little difficult to order from directly, you can pick one up on Amazon instead for $134. To learn more about the Jegermeister, or to browse the rest of the Helle catalogue, please visit here.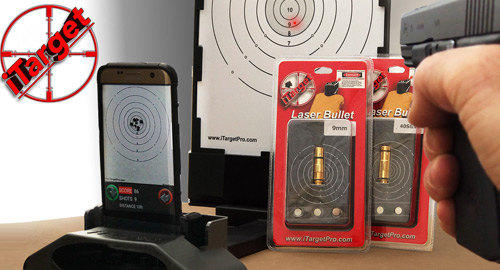 3. One thing most shooters will agree on is that dry-fire training is essential. Sometimes, however, it is a little difficult to convince oneself to put in the time, as there is very little gratification in pulling to a "click." Enter the iTarget laser training system. For $89, one can purchase a target sled that holds both one's cell phone and an 8.5x11 paper target, as well a laser bullet (available in many popular caliber choices, from 9mm to .45 to .223). The heart of the iTarget system is a free app Dad can install on his phone (Apple or Android), which streams a live feed of the target on the screen. There are also optional upgrades for a few dollars apiece, featuring randomized times and other such things. Simply download this app, insert your phone in the designated slot in the sled, load the laser bullet into your empty firearm's chamber, and you're up and running! Take aim at the target and squeeze the trigger. Wherever your laser impacts on the paper target, will register on the phone screen as a hole on the "virtual" target. It's almost like having a full virtual shooting range at home. The app even includes a gunshot sound Dad can turn on for added realism. For our hammerless friends, the laser-bullet is rimless, so it will not eject when the gun is re-cocked. When you're done, simply push it out of the barrel with a small pen or rod. Check out the system here, but please do us (and your walls) a favor before using: ALWAYS ensure the gun is empty of live ammo. Your $89 does not cover drywall repairs.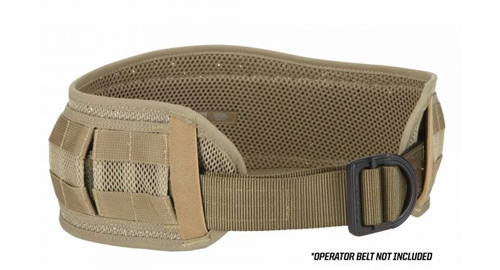 4. Is Dad's gunbelt getting bogged down with gear? Get him some extra support with the VTAC Combat Belt from 5.11. Designed with input from the legendary Kyle Lamb of Viking Tactics, the VTAC Combat Belt features an ingenious looped-MOLLE system, allowing Dad to slide his usual gunbelt either through or over the MOLLE wherever one desires, so that either a belt or MOLLE attachment can be used in any particular place. The belt, made of 500D nylon, comes in three sizes and two colors (Black or Sandstone). Check them out here, for only $74.99.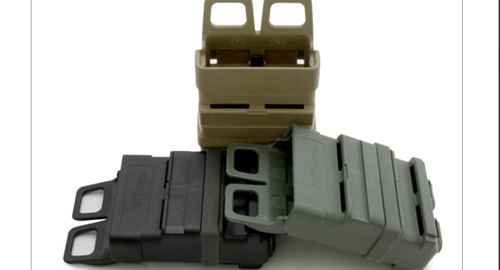 5. Now that Dad can carry some extra gear on his VTAC, why not get him an extra mag-carrier or two? The FastMag from ITW features adjustable retention straps, four colors and the choice between either a MOLLE or belt attachment system. It is modestly billed as "Sexy, and quite probably the fastest mag draw you'll ever achieve," and this author would be inclined to agree. FastMags hold standard M4-style .223/556 mags solidly, while still releasing smooth and fast. Pick up one (or two) for only $29.99 apiece, here.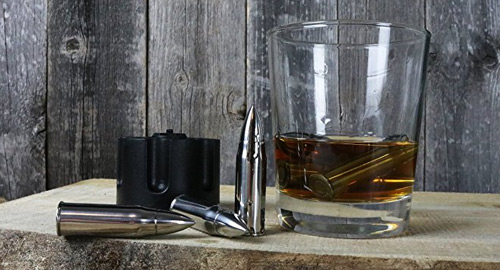 6. Does Dad like his whiskey cold, but not watered down? If so, consider these Whiskey Bullet Stones from Indoor Tactics. With a base shaped like a revolver cylinder (great for "speed-loading"), one set comes fully equipped for six shots. Get yours on Amazon for $26.95, just in time to let Dad chill down while he's chilling out on Father's Day.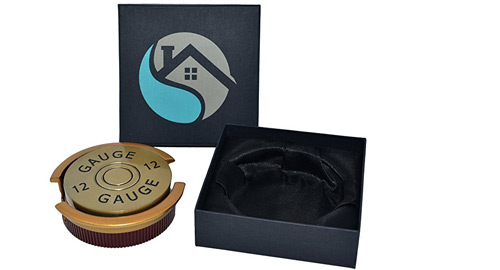 7. After Dad pours a nice three fingers of his favorite tawny liquor over his Whiskey Bullets, you may want to make sure he doesn't mar his bar with water damage. This four-piece Shotgun Shell Coaster Set should do the job nicely. This hand-cast set comes with a tastefully designed base to store the 12-gauge style coasters in, and can be had for only $22.50 right here.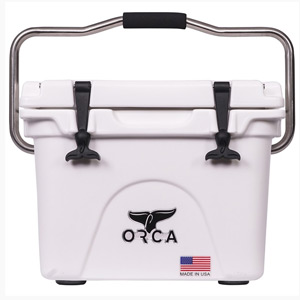 8. For refreshment away from the home, maybe on that midsummer fishing trip, get Dad a nicely portable 20-quart Orca cooler, designed with maximum ice retention in mind. For only $189.99, Orca's offering provides incredible durability and reliability, while still retaining a slightly cheaper price than some of its competitors. It even has a cargo net attachment for added storage. Check it out, along with all the other sizes Orca has to offer here.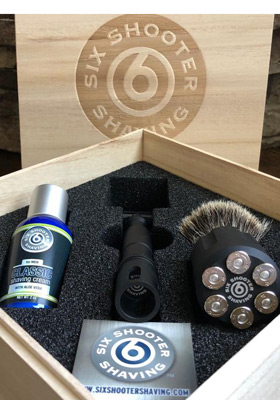 9. Help Dad win the battle against his unruly stubble with the Rifle Barrel Razor and the "Gambler" .38 Revolver Shave Brush, from Six Shooter Shaving. The razor, which resembles an M16 barrel, is machined from anodized aluminum, accepts Mach3 blades, and pairs well with the .38 Revolver Shave Brush, which is shaped exactly like it sounds and features classic Old West engraving. The brush retails for $89 (not bad for billet aluminum!), while the razor can be had for $37.50. Check them both out here. As an added bonus, both can be had in a gift set complete with a wood box and shaving cream, for $129.99.